Friday, January 6, 2017 - 20:56
Chris Brown and Soulja Boy have both been taken talking back at each other online since the start of the year, and both men have now decided to quit the childish play tricks online, and would instead go to the boxing ring and throw punches.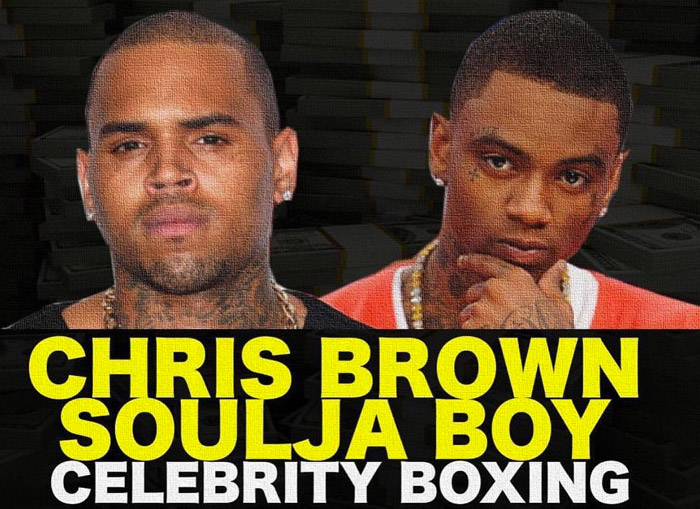 The whole feud started after Soulja boy claimed that Chris Brown had called him after he liked a photo of his ex, Karrueche Tran. 
Both Chris Brown and Soulja boy have now confirmed the celebrity boxing match to settle their feud. Soulja boy wrote;
It's going down, Signed my contract I'm leaving the fight with $1,000,000 I got the best ever my big bro @floydmayweather training me damn. #TMT #SODMG March in Vegas !! On TV.
Chris Brown wrote;
 "BOXING MATCH SET. Legally. Man to Man. NO MORE DISSING AND NO MORE BULLSHIT.
50 Cent is going to be putting a $100,000 bet on Breezy, 50 Cent and boxing legend, Adrien Broner are said to be organizing the celebrity boxing.