Monday, January 2, 2017 - 16:14
he residents of Hollywood on Sunday woke up to see that the iconic Hollywood sign have been altered to display Hollyweed, in what many think is a new year prank.
According to Lt. Guy Juneau of the Los Angeles Police Department's Security Services Division, the suspect is a male, dressed in all black, and vandalized the sign around 3am. Police said he scaled the Mount Lee, made his way over a fence, and then climbed into each landmark's "O."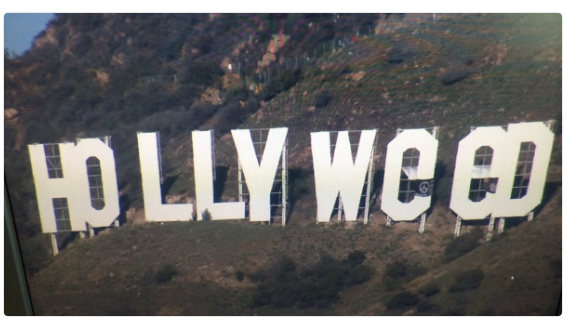 He then draped his letter the letters with black tarps so they each appear as letter case "e."
The suspect remains at large, but if caught, he would face a misdemeanor charge. The LAPD also inform the city's Department of General Services, whose officers patrol the Griffith park near the sign.
The sign was later restored after police removed the tarps at 11:15am same day.