United States Of America, known for its diversity is slowly turning into a Wild Wild West as a white man in mask shot and injured a Sikh man, and yelled "Go back to your own country."
The 39 year old victim was working on his vehicle in Kent's East Hill neighbourhood about 8 p.m on Friday in his driveway, when he was approached by the yet to be identified man. When the Sikh man was approached, the two men got into altercation, and the white man screamed "Go back to your own country."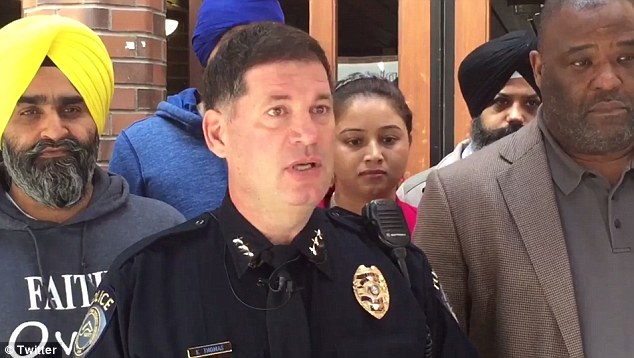 According to the victim, the man is a 6-foot tall white man, stocky build and was wearing a mask that covers the lower part of his face.
Kent police Chief Ken Thomas on Saturday morning said that the department has reached out to the FBI, and will handle the case very seriously.
According to the Sikh community leader in Renton, Jasmit Singh, the victim has been released from the hospital, Jasmit said;
He is just very shaken up, both him and his family. We're all kind of at a loss in terms of what's going on right now, this is just bringing it home. The climate of hate that has been created doesn't distinguish between anyone.
The police are FBI will be investigating a possible hate crime.
Recently, we shared a news of a US Veteran that killed an Indian man at a bar in Kansas, and shot his friend, and another American who stood up for their defence, the White man and US Veteran also shouted "Get Out Of My Country"