Philippines President, Rodrigo Duterte declares martial law in the entire Island of Mindanao after the Maute terrorist group clashed with the government troops in Marawi City. 
In a briefing in Moscow, the presidential spokesperson, Ernesto Abella made the announcement on the order of President Duterte. Abella said the martial law will be in the city for 60 days and this is possible under the country's own constitution.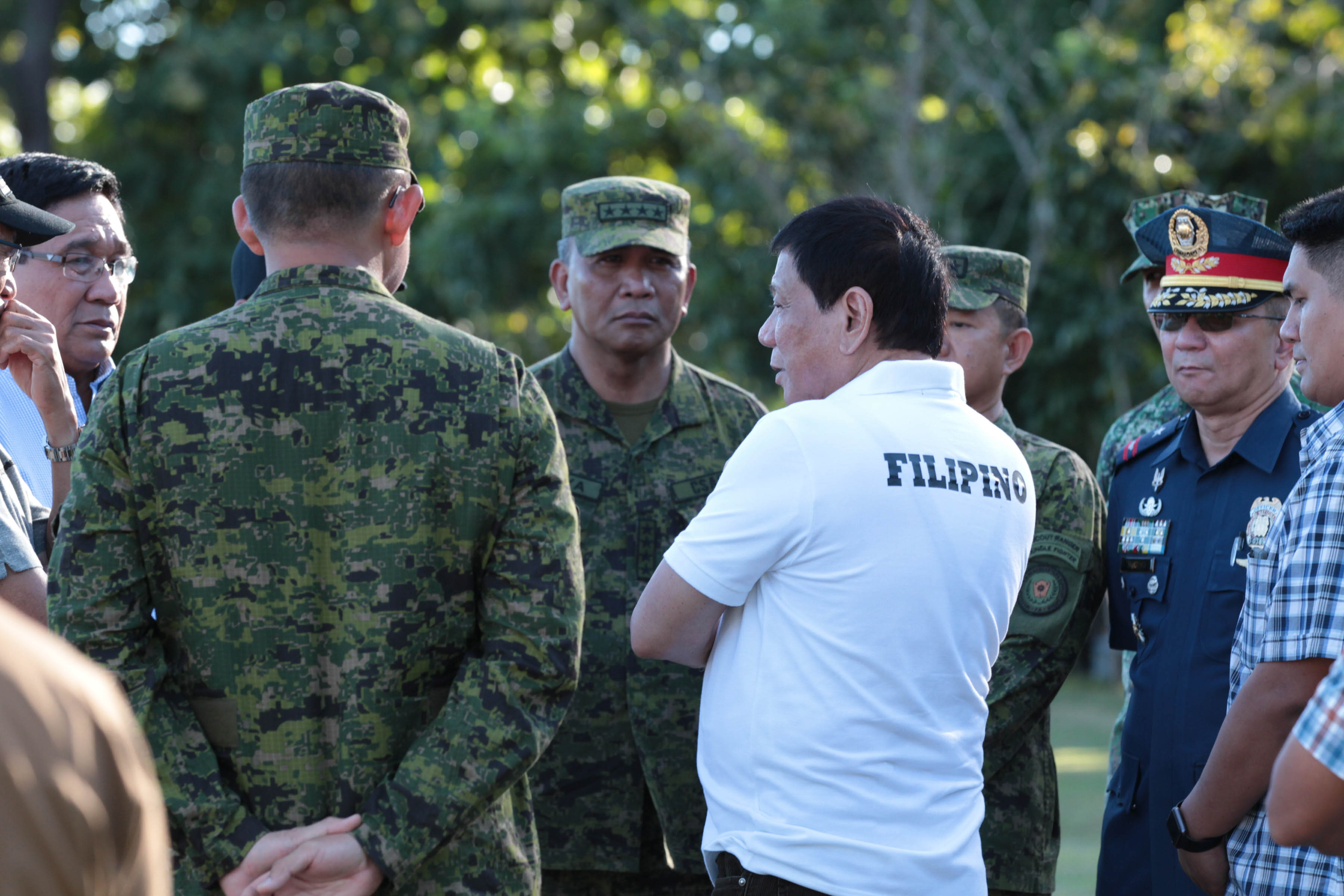 The new martial law will take hold in Mindanao including Basilan, Sulu, and Tawi-tawi. The new resistance by the Maute group has affected the President's travel plan as he looks into postponing his meeting with Russian Prime Minister Dmitry Medvedev, and travel back to Manila, Philippines.
President Putin will also meet with Duterte on Tuesday instead of their plans to meet Thursday.
The recent clash in the Island of Mindanao has seen 2 soldiers and one police officer killed, and 12 others wounded. 
Defence Secretary Delfin Lorenzana also said that the group occupies a street and two bridges, and had asked for reinforcement from other units to join them in the fight, as they tend to prove to ISIS in Syria they are a group to reckon with.
He said;
The whole of Marawi City is blacked out. There is no light and there are Maute snipers all around so the troops are still on holding and several groups of element already joined them from other neighboring units.
Lorenzana also said that more troops will arrive in the city on Wednesday.
Like every trademark of terrorist organizations, they had destroyed St. Mary's Church,the Ninoy Aquino School, the city jail,and Dansalan College.
The Government has urged people in Mindanao to stay indoors or flew from the Island whenever it is safe.
See video here: