Monday, August 14, 2017 - 05:46
Parents were helpless on Thursday night as oxygen supplies run low in a government hospital in the northern Indian state of Uttar Pradesh after contractor cut off the supply of oxygen over unpaid bills.
There was a chaos at the hospital between 11pm and 2am as medical practitioners handed over manual resuscitator to parents in an attempt to save the kids when oxygen is out.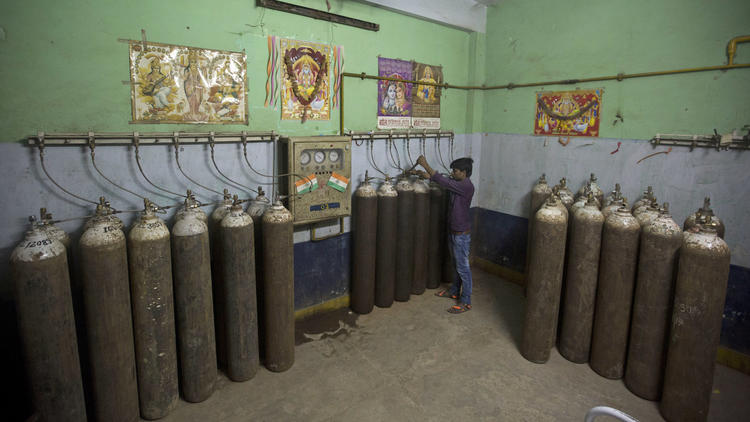 A sad father of one of the dead children at the hospital said;
Obviously, it's the hospital's fault. So many children have died because of them. My son was fine until nighttime, then something wrong happened.
The government has now suspended the medical college principal on Saturday, while the state's health minister and hospital officials denied the charges that the deaths were caused by unpaid oxygen supply bill.
The state's chief minister, Yogi Adityanath has called the death despicable and have set up a committee to investigate the role of the oxygen supply in the incident that happened at the hospital.
Indian Nobel peace prize winner and child advocate, Kailash Satyarthi said in a tweet;