Sunday, October 23, 2016 - 06:31
A derailed train in Cameroon has sent 70 people to the great beyond and another 600 injured. The train station in Douala was packed with people after rain washed out a frequently used road on Thursday.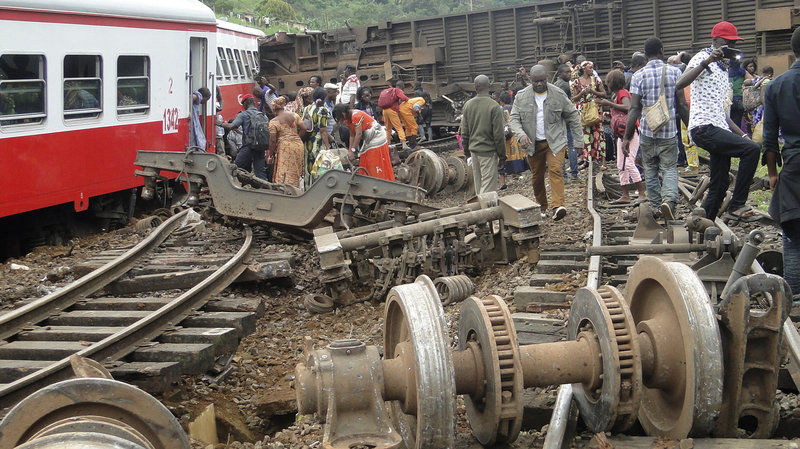 The train accident happened around Midday Friday on the line connecting the Cameroon capital, Yaounde to Cameroon largest city, Douala, because the road people frequently used had collapsed because of the road a day before.
The cause of the derailment is currently under investigation, and th e privatised rail line is operated by Camrail, a French-Owned company responsible for maintaining the tracks and bridges used by the train.
Cameroonian president, Paul Biya also sent out his condolences via a Facebook post;
My heartfelt condolences to the bereaved families of the #CAMRAIL train derailment in #Eseka. Over 70 passengers died and 600 wounded in the accident. I instructed the government to provide full assistance to the survivors, while investigations will be made to determine the cause of the derailment.