Monday, January 1, 2018 - 19:15
According to information from the Vietnamese authorities, an accident on the HCMC-Tieng Giang highway has injured 6 people on the first day of 2018.
A car was said to have run into the bus with plate number 67B-002.06 going in the same direction. Two people were seriously injured and taken away to the emergency hospital, including the baby, and four others were reported to have minor injuries.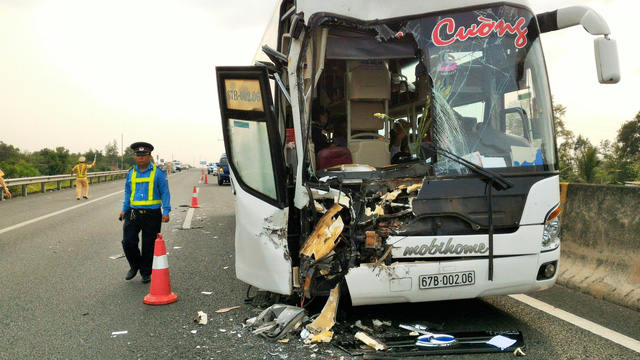 The accident affected traffic for 40mins, as traffic police was on their feet to make sure the road was soon freed to allow travelling once again.