Tuesday, December 24, 2019 - 01:10
Finally graduating from college and making the first steps into adult life is always exciting. And terrifying.  One of the biggest concerns facing recent graduates is what to do for a living and how to land a first job.
Despite a wide array of ofers, finding a job is not always easy. There is a myth that once you have a degrefe, building your career will be a piece of cake. Unfortunately, that's not always the case.
According to a study conducted by the University of Washington, over 50% of graduates either choose jobs that don't require degrees or remain unemployed. The research also reveals that it takes on average from three to six months to secure employment after one leaves college.
What will definitely help you on this path is having at least some prior experience. But, what if there is none?  Although it may feel overwhelming, don't get disappointed at once. Even with no working experience, you can land a good job if you know where to look for and build an effective career-seeking strategy!
So, you have a degree, but no professional experience? In this case, we recommend looking at some of these careers that will be most demanded in 2020 and don't require any prior occupation proof.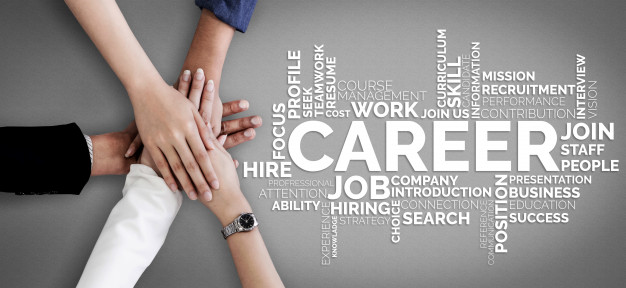 Solar Photovoltaic Installers
According to the Bureau of Labor Statistics, currently, the fastest-growing occupation is a solar photovoltaic installer. According to the stats, this job is predicted to have the highest percentage of change in terms of employment between 2018 and 2028. Its growth rate is expected at 63%. This job requires only high-school education or equivalent and no prior experience. Most companies gladly provide on-site training, which makes it a good opportunity for students. 
The average salary for this occupation in 2018 was $42,680 per year. It is expected to grow further as the demand goes up.
Academic Writers and Editors
Services that offer professional academic assistance are always in a search for new talents to join their teams. There are plenty of companies that operate in the industry of academic help. Some platforms only employ writers with vast experience in the field; a good example is EssayPro. 
Still, there are many new platforms eager to provide opportunities to recent graduates. The biggest benefit of such a career is that it doesn't really require any prior experience because you should already have all the skills needed.
Writing academic papers for other students can be a good start. Most importantly, such jobs pay well and are almost always remote, which means you can work from any place in the world. Sounds like a great deal, doesn't it?! 
Wind Turbine Technicians
The second fastest-growing career, with a 57% growth rate, is a wind turbine technician. It is predicted that such roles will be of high demand in 2020 due to a growing concern related to the environment.
The average pay for this job is about $54,370, which is pretty good for the start of one's career. As a rule, employers in this industry require candidates to have a postsecondary non-degree award yet no professional experience.
Physician Assistants
For those of you looking to build careers in the healthcare industry, this opportunity is one of the best options. According to the stats, physician assistants will also be in demand in 2020, with an estimated occupation growth rate of 31%. This is much higher than average indicators. 
Normally, professional experience is not a must for such a position. However, employers in this industry are a bit pickier when it comes to candidates' academic levels.  As a rule, you will need at least an MA degree in a relevant program to become a physician assistant. However, it is worth noting that it pays off pretty well, with an average annual salary of $108,610.
Wholesale and Manufacturing Sales Representatives
Although this career has the lowest growth rate (2%) compared to other options on this list, it will still be in high demand in 2020.
With a large worldwide business community that keeps evolving, sales representatives will remain in demand for years to come. Besides, it is worth noting that such jobs often pay well and can give young professionals a good kick-start into the future.
The Bottom Line: Top Tips for Young Career Seekers
How to secure employment after graduation if you have no experience? Choosing the right opportunities is just the first step to success.  Apart from it, grads should keep in mind several tips that can prevent their CVs from getting lost in a stack of hundreds of others.
Here are some basic ones:
Define your spheres of interest first;

In a resume, focus on your skills, knowledge, and non-professional achievements;

Write a strong cover letter;

Don't hesitate to turn to career counseling or development services;

Consider work-based learning opportunities;

Never give up!