Sunday, September 25, 2016 - 05:45
Boko Haram terrorist group operating in Nigeria are not ready to release the Chibok girls that they kidnapped from their dorm on 14 April 2014. The terrorist group has now appointed Barrister Aisha Wakil, also known as Mama Bokoharam as their negotiator with the Nigeria government.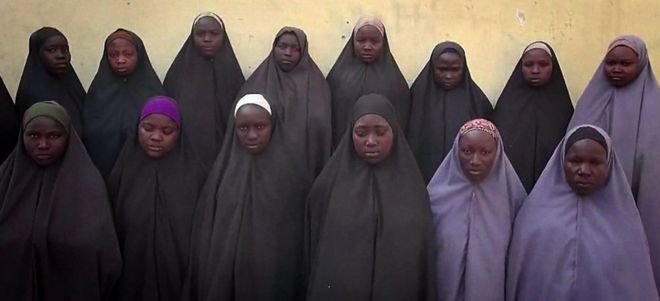 Speaking with IBTimes UK, Aisha said that a request confirming her appointment as negotiator of the release and a request have been forwarded to the government, and also an audio has also been released by the insurgent camp confirming that Aisha would be their negotiator.
Aisha Wakil said;
I want total surrender of the boys [Boko haram]. I want them rehabilitated counseled, properly directed, and forgiveness from people. Then we move on.
You know the release of Chibok girls and other captives are paramount. You also know that some of them are married with kids, sad but manageable. Let them come out and have a new life, homes. Once the boys will keep their stand on peace, dislodge all negative forces, we will be swimming in peace and joy.
The spokesperson for Aisha Wakil, Prince Lawal Shoyode said;
There are three Boko Haram factions at the moment and all of them have requested to be represented by Barrister Aisha, He added the first thing that will be negotiated is the release of the Chibok girls.
Last September, the Presidency was ready to give freedom to detain Boko Haram boys in exchange for the Chibok girls' freedom, but because there were different factions of Boko Haram, it makes it difficult for the government to negotiate with the sect.
At least 218 of the Chibk girls are still missing, as some of the girls recently escaped from the Boko Haram camps.