Monday, September 22, 2014 - 16:11
The best Army on land in the world, the Nigeria Army have once again proved their title as they launched heavy attacks on the terrorist group, Boko Haram. The terrorist group that have been in the news for frequent bombing of public places, killing of top government dignitaries, killing of traditional rulers and different ambush of the Nigeria army are now pleading for mercy.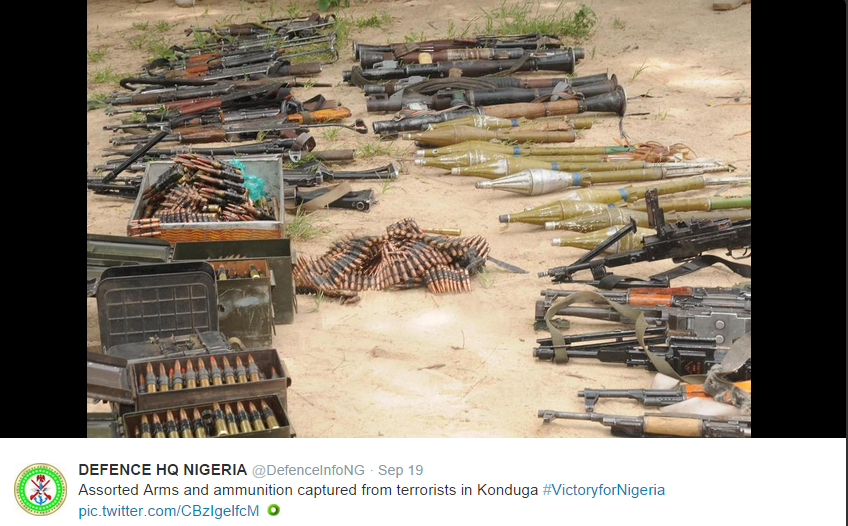 The frequent tweets from the Nigeria army shows that the sect members have been surrendering to the heat of the Nigeria army as a lot of the members are not only giving away the guns but also pleading for their lives.
Recent talks going around in town is that the leader of Boko Haram, Shekau that do appear in different Youtube videos might not be so lucky to plead for his lives as news going round says, he is dead. The Nigeria army is yet to release any official statement but going by viral pictures online, this might be true. 
The Nigeria will not want to come out immediately as they have announced to have killed this man until a new Shekau that looks like him emerges. Nigerians will hope this will be the last of the Shekau's
Also we bring you different pictures, tweets from the Boko Haram killings, the ammunitions and series of tweets from the Nigeria Army.