Monday, July 20, 2015 - 19:53
The new Nigeria Chief of Army staff, Tukur Buratai has sent a message to Boko Haram militants that they will be forced to accept peace and their madness in the country is now on a countdown. The new chief of Army staff said that he is ready to go ahead and lead his men in fighting insurgency in Borno state, he said he will lead them to the den and caves of the terrorist group and bring them out from their den.
Buratai also changed the name of the operation in fighting the insurgent from "Operation Zaman Lafiya" to "Operation Zaman Lafiya Dole", which means that 'the quest for peace becomes a must'.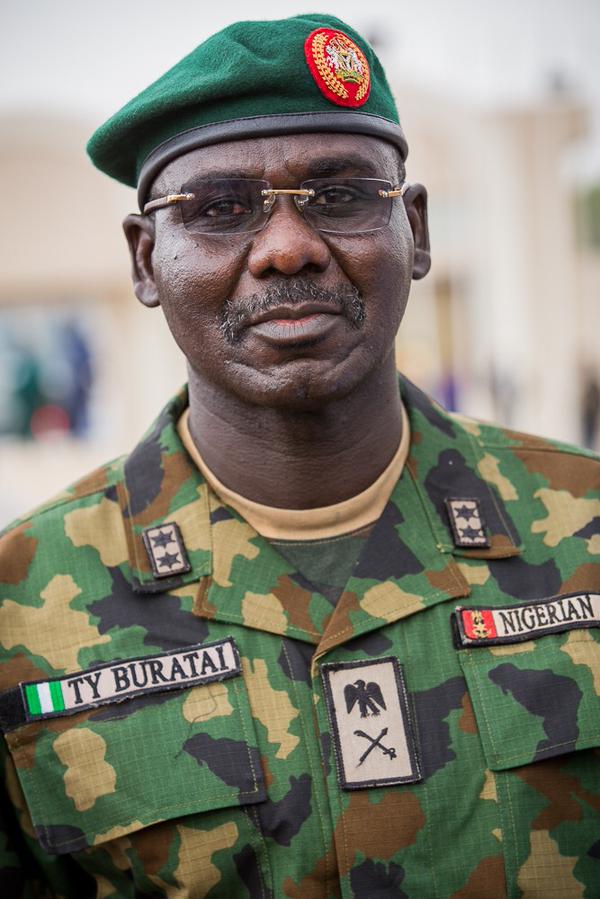 Mr Buratai was received on Sunday afternoon, and was received by the  Borno State Deputy Governor, Zannah Mustapha. The duo later then visited the 103 Battalion of the 7 Division, Maiduguri in Konduga Town, where they praised the gallant Nigerian army for their effort in curbing the terrorist group disturbing the peace of the nation.
In his speech, Tukur Buratai said :
The ongoing activities of Boko Haram is assuming an alarming dimensions in Borno state and other parts of the north east,We will not tolerate the killing of citizens and destruction of property; in as much as we urge you (troops) to adhere strictly to human rights abuses, the time to crush Hoko Haram and other criminal activities in this country is now or never.
As Chief of Army Staff, I will be actively involved in this 'Operation Zaman Lafiya Dole' to end the madness of Boko Haram if I will have your collective maximum support and cooperation.
My doors will always remain open to all of you for constructive criticism and advice towards restoration of peace in this part of the country.

Therefore, we are here to identify with you and to officially inform you that as from today henceforth, we have changed our Operational Code from 'Operation Zaman Lafiya' to 'Operation Zaman Lafiya Dole'.