Wednesday, January 3, 2018 - 13:30
They have killed members of families in the Ikorodu and Epe axis. They have been accused of killing all family members by hitting them with a mortal and pestle several times on the head.They have been feared in Lagos state because of their horrendous killing, and in a sign of relief for member of the public, the Lagos state police announced it has arrested the herbalist of the badoo cult group.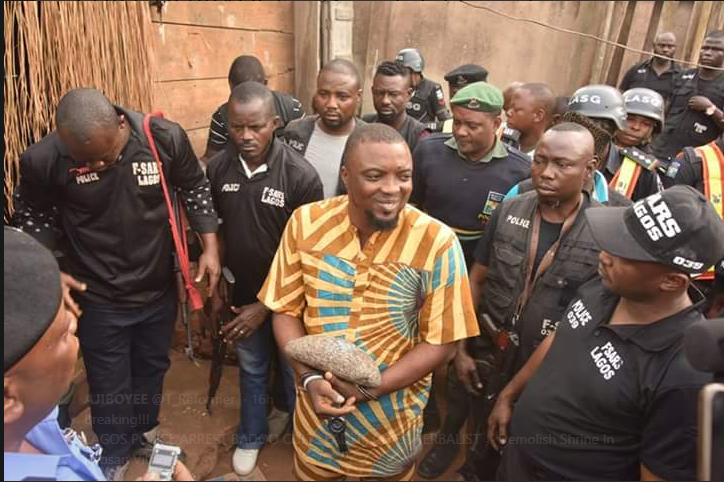 The police had initially arrested few members of the Badoo cult group, who had been singing like canaries to help police arrest more suspects, and on Tuesday, the Police units of Lagos state command stormed the Ayegbami Quarters, Imosan-Ijebu, Ogun State and was able to arrest the herbalist, Fatai Adebayo, alias Alese.
The 34 year old Adebayo is accused of administering the oath of secrecy to the  new members of the group, and also administer oath to members of the cult group before they embark on their killing sprees.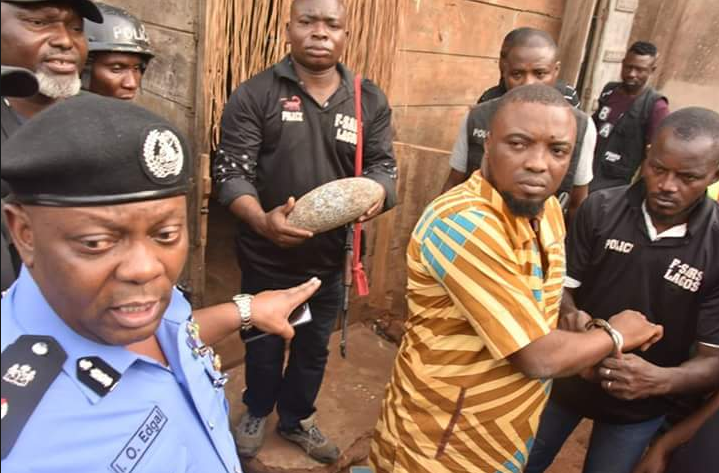 The team of police was led by the state Commissioner of Police, Edgal Imohimi, and the different police unit in the raid includes the Special Anti-Robbery Squad, Rapid Response Squad and Lagos State Task Force on Environmental and Special Offences (Enforcement) Unit.
Speaking on the arrest of the herbalist(voodoo man) to the press, the Commissioner of Police, Edgal Imohimi said;
Over the weekend, we had far-reaching achievements in the fight against these killers in Ikorodu, who some people call Badoo. The head of the group has been arrested. We arrested him on waterways as he was escaping. All the suspects are with us.
One of the suspects arrested confessed and he led us here that before they go for any killing, the head of the group brings them to this gentleman (Adebayo) to come and carry out oath for both themselves and the piece of stone they used for their killings and that they don't go for any killing without first of all coming for oath in this shrine and that is why we are here.
This gentleman is an accomplice before the fact and so definitely we are placing him under arrest and as well as sealing off the shrine till after investigation.
I can assure the people of Ikorodu and Lagosians at large that we will not rest until this evil is completely rooted out of Lagos State.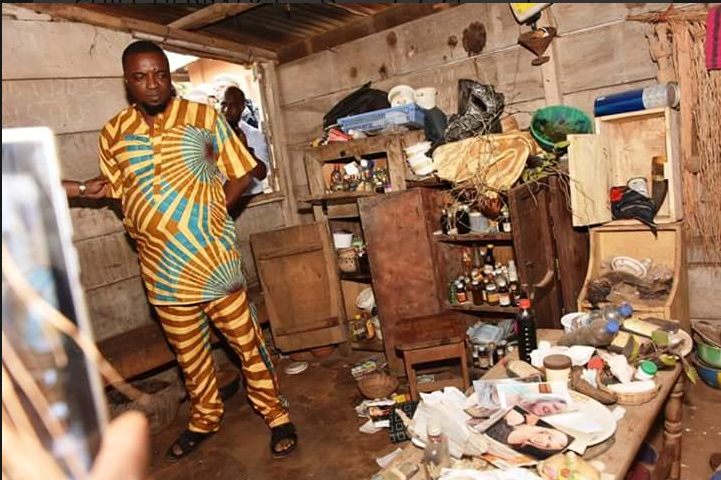 While he was being whisked away, Adebayo was smiling, and said "I don't understand English, but the stones are used for grinding pepper and herbs."