Friday, May 29, 2015 - 10:44
Barstow, California: A body cam video has surfaced on the internet showing 2 policemen body slamming a pregnant African-American lady to the ground because she had refused to tell them her name.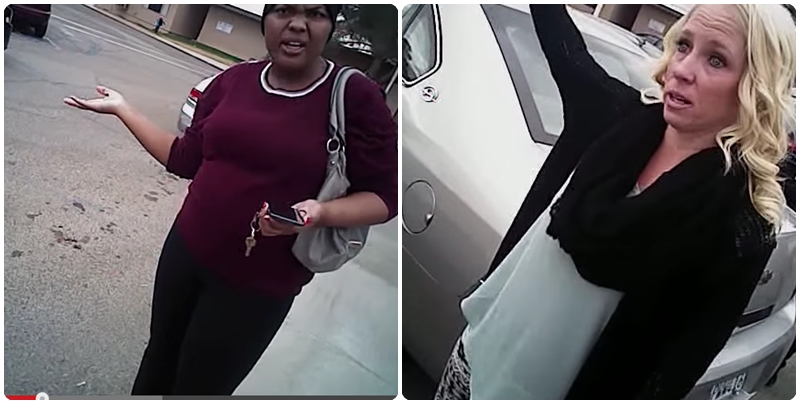 The incident started when an unidentified Caucasian accused the heavy pregnant lady,  Charlena Michelle Cooks of acting "all crazy".
The officer takes a look at the woman's car and admits " I don't see a crime that has been committed," he does, however promise the lady of a of making a police report of the incident.The officer walks down to meet Cooks and ask her what had happened. 
Cooks tell the police officer that the woman was upset because of the way she is driving in the parking lot. She also said the woman frightened her second grade daughter. Cooks said :
"She called the police for whatever reason, I don't know," Cooks says. "Should I feel threatened by her because she's white? Because she's white and she's making threats to me?"
At that point, the officer ask for Cooks name, but she insisted that she does not have to tell him her name
 "I actually do have the right to ask you for your name," the officer replies.
"Let me make sure," Cooks says as she makes a phone call to someone.
The officer then gives Cooks 2 minutes to make the call, but less than 20 seconds, the officer performs a takedown on Cooks, not considering her heavy obvious pregnancy.
"Why are you resisting?" the officer demands.
"Please! I'm pregnant!" Cooks exclaims. "Please, stop this!"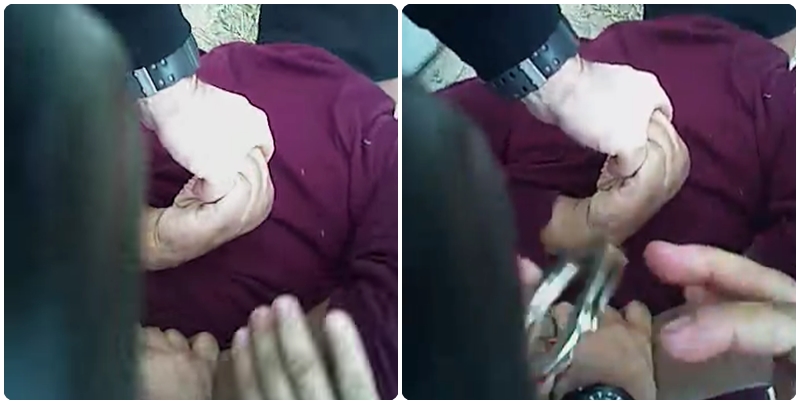 The American Civil Liberties Union (ACLU) attorney, Adrienna Wong pointed out that Cooks had the right to hold on and not reveal her name to the officer.
 "It would be a wrongful arrest, but it would be an arrest," she noted. "Even if an officer is conducting an investigation, in California, unlike some other states, he can't just require a person to provide ID for no reason."
The Barstow police department released a statement and said :
The Barstow Police Department continues to be proactive in training its officers to assess and handle interactions with emotionally charged individuals while conducting an investigation, for the protection of everyone involved.
This incident was in no way racially motivated, as implied by the ACLU," the statement explained. "Barstow is a racially diverse community, as is our Police Department, and we affirm our Police Department's commitment to protect and serve all of our residents."
Charges against Cooks were later dropped
See the video :