Saturday, May 7, 2016 - 14:52
Cameroon International And Dinamo Bucharest Star, Patrick Ekeng, 26, has been reported dead. Patrick died in the 70th minute of the game, seven minutes after he came in as a substitute. Nobody was near him when he collapsed on the pitch.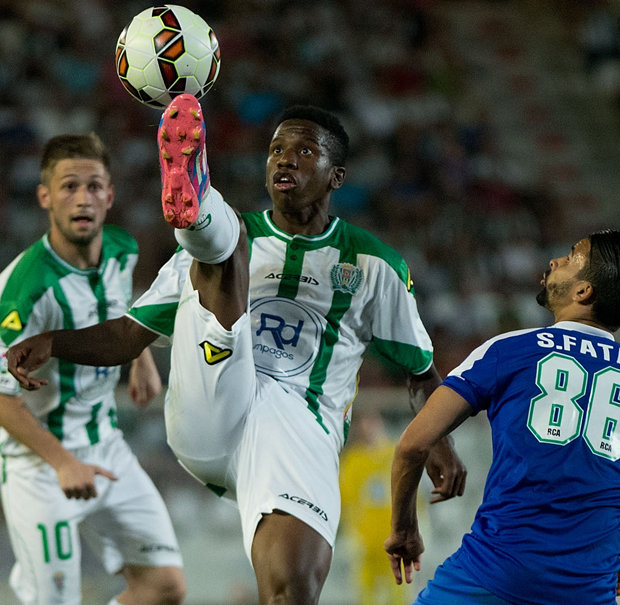 He was pronounced dead 2hours after he was rushed to the hospital. According to the team football club doctor, there was nothing they could do after they had tried bringing the youngster back to life.He said;
 "Resuscitation attempts were made for an hour and half without success."
Ionel Danciulescu, executive director of Dinamo Bucharest said;
 "I can't believe it. It's a nightmare. For me, for the team and for all Dinamo supporters. It's too much."
Fans of the Romanian club gathered round the hospital where the player was taken to pay their final respect with his family, friends and teammates.
This is not the first time that Dinamo Bucharest is hit with the death of a player. In 2006, Catalin Haldan died of cardiac arrest while playing a friendly game.
Patrick made his first debut in 2015, and was part of the squad of the African nations cup, where the team was eliminated in the group stage. He had also played in different European clubs before playing at Dinamo Bucharest. Some of his old clubs are French side Le Mans and Spanish club Cordoba.
Cameroon team captain and midfielder, Stephane Mbia tweeted about the death of Patrick, he wrote;
Our Cameroon football family has lost a brother. I cannot believe this. Condolences to his family. RIP Patrick Ekeng