Thursday, December 29, 2016 - 06:13
2016 has taken away a lot of Hollywood celebrities, and just days before the year wraps up, the year who had taken a famous musician, Prince, decided to take with it, Princess Leia of Star Wars too.
The Star War actress, Carrie Fisher,  suffered a massive heart attack on board on a flight from London to LAX, 15 minutes before landing. A passenger on the flight, who is also an EMT performed CPR on the actress, and she was transferred to UCLA Medical Center where she remained in the intensive care unit until her death.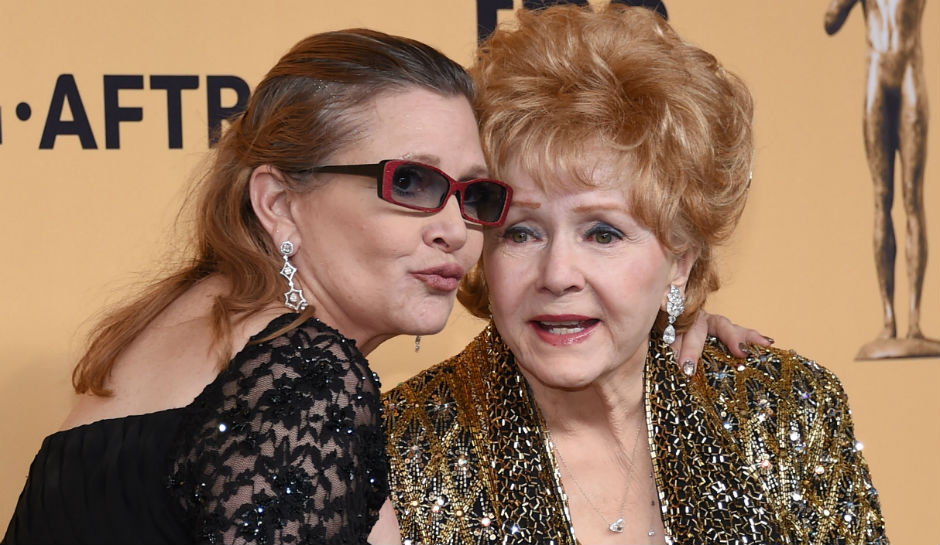 She died at 60.
A day after Carrie Fisher's death, her mother, Debbie Reynolds, 84, died on Wednesday as a result of a stroke. She was rushed to a hospital around 1pm when someone at the Beverly Hill home of her son, Todd, called 911 on what seems like a stroke.
Todd and Debbie was making burial plans for Carrie's burial before the stroke.
Debbie singing "Would You? - Singin' in the Rain"