Sunday, May 29, 2016 - 00:58
Real Madrid has been crowned the winner of the Champions league for the eleventh time after beating Atletico Madrid 5-3 on penalties. Real Madrid took the game lead in the 15th mins of the game after a Sergio Ramos goal.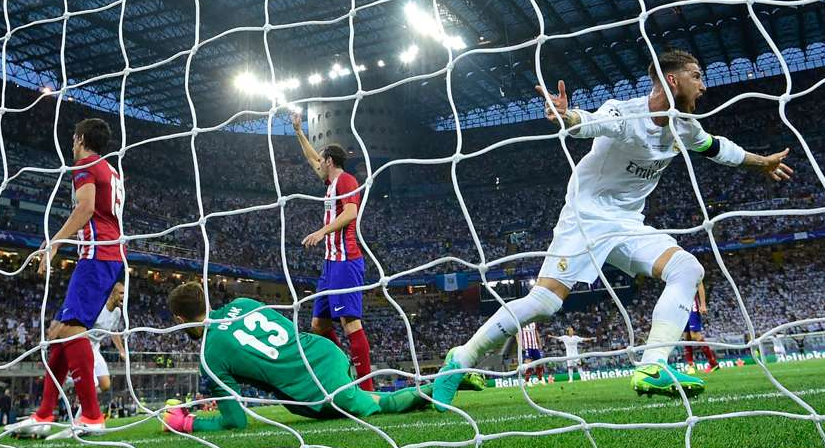 Atletico Madrid were awarded penalty early in the second half, but Griezmann's effort rebounded off the crossbar. However, with 11 minutes left to the end of the match, Griezmann lofted a ball down the right channel for Juanfran, who volleyed across goal to find Yannick Carrasco, who smashed it home.
Both sides were unable to score again in the 90mins full time and extra time, and the game went to a penalty shootout.