Monday, September 14, 2015 - 12:20
One of the women that was recently freed from Boko Haram captivity, Tabitha Adamu has given a shocking revelation that the Chobok girls kidnapped by Islam sect, Boko Haram are now fighters for the terrorist group , and may not be rescued again.
Tabitha, who is currently pregnant with one of Boko Haram commander babies said that she does meet with the girls few times, and play around with them. Tabitha also narrated her story to the press, she said that she was captured by the sect after they had killed her father and brother in Bayan Dutse in Gwoza Local Government Area, Borno state, Nigeria.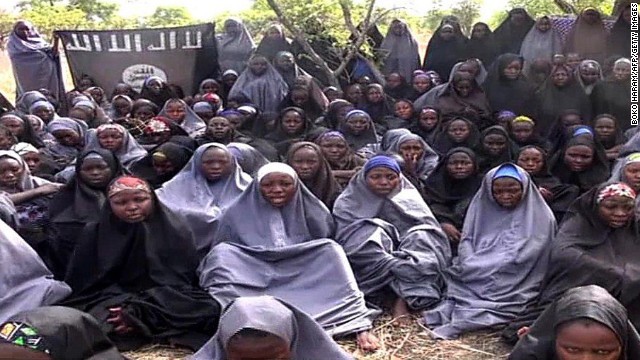 She said;
Before the marriage, I was asked to convert to Islam. I did so because many who refused were killed and they gave me a name (Samira). I answered the name but I know my true name is my real name. When we were rescued I told the soldiers that my name is Tabitha.
They asked me if I am one of the wives of the Boko Haram and I told them my story. They felt for me and they treated me well.
Many people asked me since we were liberated, particularly about the pregnancy. I don't know the right answer to give because I actually do not know what to do. It has happened. I don't know what the authorities would do about it but I think it is too late to abort it. But my prayer is that I give birth safely
She married one of the Boko Haram fighters for Five thousand Naira ($26).