Thursday, June 8, 2017 - 13:08
Dammy Krane finally made bail from the Miami PD, and he has released a statement about his the incident that happened to him.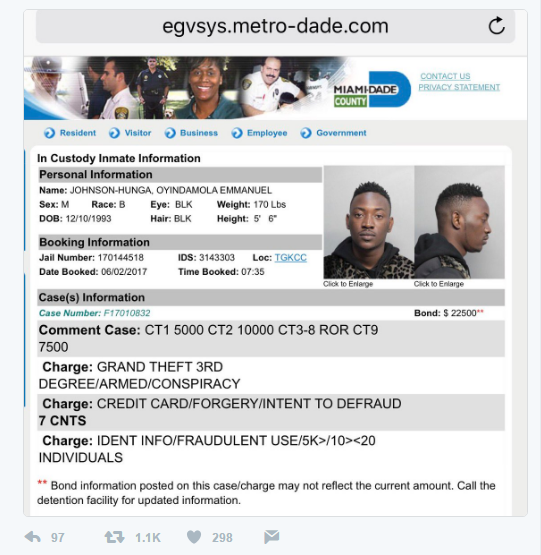 The "My Dear" hitmaker was caught for credit card fraud, after he booked a flight with a private flight company. While speaking with NOTJUST OK Tv, the musician thanks his fan, supporters, and also his families, and later promise to release more music soon.