Wednesday, January 31, 2018 - 14:22
The Authority of Broadcasting and Electronic Information (ABEI) has said it will fined Dan Hauer, American man living in Hanoi for his recent offensive comments insulting the late Vietnamese hero, General Vo Nguyen Giap.
In his comments, Dan compared a genital piercing to the shape of the late Vietnamese hero, a statement that has received backlash from the Vietnamese community, and threats to his family.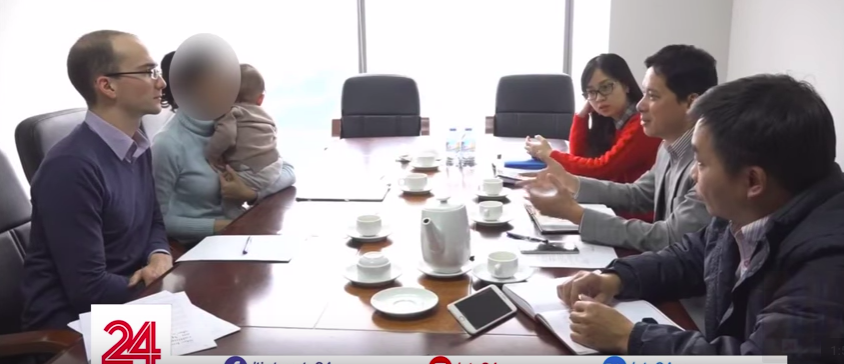 While speaking at the Authority of Broadcasting and Electronic Information (ABEI), Dan said he lacked the understanding of Vietnamese culture, and sends his "sincere apologies" to the Vietnamese people and the family of  General Vo Nguyen Giap.
According to the deputy head of ABEI, Le Quang Tu Do, Dan was remorseful and was cooperative during the meeting with the Vietnamese officials. Quang in his statement said;
Some people went too far by insulting and making death threats to Hauer and his family. Those are deplorable actions and must not be encouraged, as we cannot fight evil with evil.
An official also said that Dan has been found violating a national hero, and could be fined between VND35-50 million (US$1,500-2,200). Do added;
A fine can be reduced if the violator takes action to fix their mistakes. We have reached an agreement that Hauer and his family would voluntarily remove all violating online content and visit the family of late General Vo Nguyen Giap to make a formal apology.
In that case, we will wait to see his corrective measures before issuing an appropriate fine at the earliest time possible.
Dan's wife was also present at the meeting and also acknowledged his wife wrongdoings, she said;
I'm stressed, exhausted and terrified from all the threats and insults hurled at my family. As a Vietnamese citizen, I was also offended by [Hauer's] remarks, so I could understand why the public was so angry with my husband. I know Dan made a big mistake, and I did the best I could to help him understand how severe his mistake was.
See video by local media news website;
Since the comment posted on Facebook, Dan has lost more than 7,000 youtube subscribers..