Tuesday, January 9, 2018 - 08:58
Yair Netayanhu, prime minister Benjamin Netanyahu son of Israel might not be helping the two corruption cases against his dad after a recent released tape heard him bragging about how Benjamin Netanyahu helped push a $20bn of a gas tycoon.
In the tape, Yair was with Ori Maimon, son of a wealthy oil magnate, Kobi Maimon.Mammon Snr. is a shareholder in Isramco, which also owns Tamar gas fields.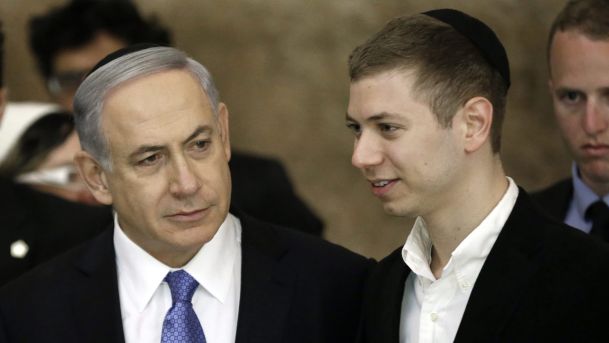 Yair and Ori were visiting different strip clubs in town, with government provided security guard and driver when both were arguing about $116(400 Shekels). In the conversation, Yair can be heard saying "Bro, you got to spot me. My dad made an awesome deal for your dad, bro, he fought, fought in the Knesset for this, bro" He then added "Bro, my dad now arranged for you a $20bn deal and you can't spot me 400 shekels?"
Yair, a 26 Year Old is known as someone with a very crass behaviour, and his recent remarks about his father's dealings will only buttress the conversation of different accusations against the Netanyahu family family and their cosy relationship with wealthy businessmen.
Last year, Yair posted a picture of billionaire philanthropist George Soros with a reptilian creature and a hooded, hook-nosed Elder of Zion–type dangling inducements before three of the family's enemies. He was praised by US neo-nazis, including far-right website- Daily Stormer.
The Netanyahu family attorney, Yossi Cohen, tried to stop the embarrassing audio tape, claiming it is only a witch hunt to undermine the presidency of Benjamin Netanyahu, he wrote;
Your witch-hunt has reached a new and unprecedented low with the broadcast of a secret tape of things that were said jokingly two and a half years ago, between young people drinking alcohol.