Saturday, January 20, 2018 - 18:22
Ed Sheeran, 26 has announced his engagement to Cherry Seaborn, 26 years old accountant on Instagram.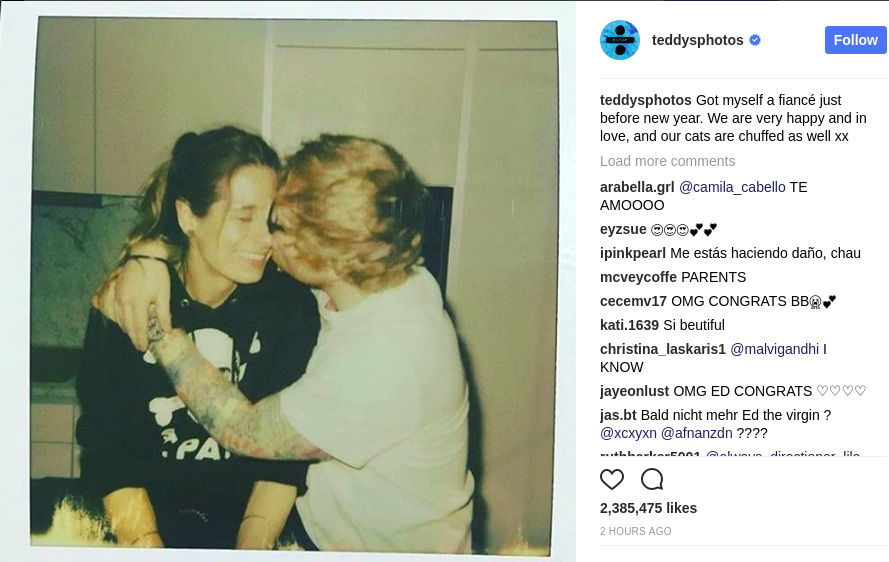 The singer posted the good news on this account with the caption; "Got myself a fiancé just before new year. We are very happy and in love, and our cats are chuffed as well xx"
The 2 lovebirds have been dating since 2015, but had once been classmates. Ed had been the one crushing on Cherry, and finally was able to get the girl of his dream.