Tuesday, January 5, 2016 - 18:14
The  Economic and Financial Crimes Commission (EFCC) have arrested the National Publicity Secretary of the Peoples Democratic Party (PDP), Chief Olisa Metuh at his Abuja residence by four armed officials from the commission after he was linked to the recent $2.1 Billion arms deal in Nigeria.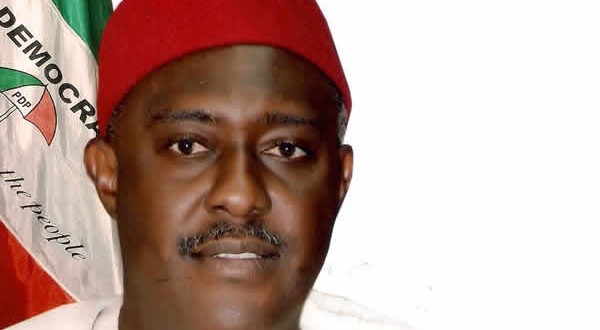 Richard Ihediwa, Olisa Metuh media assistant confirmed the arrest of Olisa Metuh, but said that he was only invited and not arrested by the team that picked him up. He said;
Chief Metuh is still being kept at the commission's headquarters and his lawyers are making frantic efforts to reach him. While details of why Chief Metuh was invited is yet to be made pubic by the commission, it could be recalled that severally, Chief Metuh, as the mouthpiece of the opposition party had alerted in various press conferences and statements that he has been under threat and that the ruling party and the government have been very uncomfortable with his stance.
The latest being the outburst and threats by the National Chairman of the APC, Chief John Oyegun in reaction to Chief Metuh's criticisms of President Buhari's widely criticised response on government's disobedience of court orders, during the last Wednesday's Presidential Media chat.
The Office of the National Publicity Secretary will keep the public updated on any development on the issue.