Sunday, December 17, 2017 - 05:42
Nigerian youths since since the era of Jonathan have been very wary and had carefully studied the game politicians played, this stemmed from their approach during elections, and when in office. One of the politicians that is known to play tricks, among the youths includes Dino Melaye, Bukola Saraki, and Femi Fani-Kayode, and while Dino and Bukola are in office as Nigeria awaits their departure from the politics of the country, Femi instead has been known to be a man with twitter fingers using ethnics bigotry to turn youths among themselves.
In the coming up to the elections, President Buhari though aged, was an appeal to the youths, whom at the time were very tired of the numerous corruptions practices by many people in Goodluck Jonathan.  People also arrested by the anti-graft agency, EFCC at the time were known to be released after a long time of delayed justice, and when Nigerians have seem to move on with their lives, but at the time, Nigeria youths were wide awake, they have seen it, they know it, and instead of revolution as their African youth counterparts, Nigerian waited for the election period, Jonathan was ousted back to Bayelsa.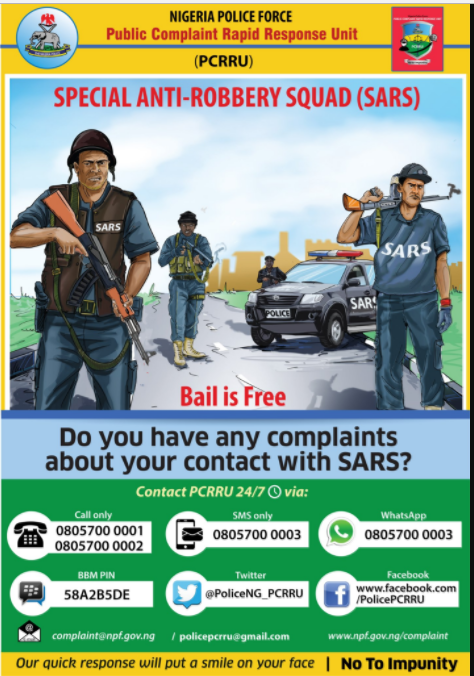 Muhammadu Buhari winning in the 2015 election needed no analysis, while corruption was eating up Jonathan presidency, and Nigeria currency was flying to South Africa in Ayo Oritsejafor personal plane, Boko Haram the terrorist group was not helping in the North-East, Boko Haram was the nail in the coffin of Jonathan. 
As unknown soldiers run away for their lives, or cry for help to government to give them military supplies and ammunitions as Boko Haram weapons seems to be overpowering them, Nigerian youths hear this cry for help from the once proclaimed "best ground fighters in Africa", but the Military heads siphon the funds, while Jonathan watches these scandals happening in his government.
One of the best way to get to the heart of Nigerians in their scary period is promise them security. A Nigerian might agree to go spend $2 dollar a day out of poverty and be Ok with it, while cursing out the government in his/her abode, but getting stabbed by some brainwashed illiterates while hungry is what a Nigeria won't take.
So back to 2015, the National elections, Nigerians were totally fed up, they were never going to take another four years of poverty mixed with fear, then laced with Jonathan empty promises. Buhari, at the time who had in the past try to get elected as President, was once again presented to the Nigerian people. Buhari was perfect, he was a military person, and in his resume was the extinction of Chadian soldiers who had invaded Borno, something similar to what Boko Haram was trying to do in the North East.
While Buhari military experience was one of the asset in 2015 after Jonathan was termed"clueless" in the fight against Boko Haram, is stance on corruption was also needed at the time, so for ordinary Nigerians, and Nigerian youths, it was getting two for one by voting for Muhammadu Buhari.
The Many Sins Of Military Converted General
After 16 years of People democratic party(PDP) and clueless of the Jonathan-led government, Nigerians hoped for a new dawn. The chant of "Sai Baba"continues to fill the Nigeria space, as hopes and aspirations of Nigeria had risen and saw Buhari as the no nonsense general to save the day.
Buhari instead was not ready, but his love cuts deep in the heart of Nigerians they did never doubted voting for me. Buhari had no ministers, A government that was elected on 29th May 2015, will only have his ministers sworn in only on November 11 2016, this will push away prospective investors that were looking forward to Buhari's government.
Nigerians had to scream and shout at Buhari before he could get things up and running, the screams of Nigeria would affect one of the ears of Buhari months later into his presidency. Though the Aso rock claimed that the President had air infection, this infection took Buhari out of Nigeria for more than 103 days, and the once hailed President had to be Protested out of the Nigeria embassy in the UK several times to return to Nigeria.
Before the infection, the APC government had in the past been outspoken about the Jonathan government subsidy removal. The APC, then opposition government believed it was a scam that was being proposed by the Jonathan government to loot Nigerian funds, and some APC party members came out in strong protest, this was one of the greatest protest in Nigeria government that shook the entire nation, until both government and Union leaders came to an agreement that benefitted both parties.
Only for Buhari to come into power to do same. 
Exchange rate: The exchange rate had been unstable during Jonathan reign of power, but Jonathan was able to let it stay at 190 Naira to 200 Naira before leaving power. Only for Buhari to come with a bad economic policy that will raise the dollar to 600 Naira. It was during one of his(Buhari) trip outside Nigeria that his Vice-president, Yemi Osibanjo was able to stabilise the USD to NGN exchange.
At this point, saying "Sai Baba" would either get you swear words from hungry and angry Nigerians, or you will be seen as a public nuisance. The popularity of Buhari continues to dwindle, and the anti-corruption was people had hoped for, was just another witch hunt at his previous opponent, and even with that, nobody has been locked up.
#ENDSARS Campaign
Buhari before his election victory is known to agree with the Nigeria youths, reason with them, and promise them "change," unfortunately for Nigerian youths, it wasn't Buhari promising change, but his media team. Buhari seems not to have known what has resonated with his core voters, he believes they are all 100% loyal supporters that will stick with him to the end, and that is why when hsi gvernment removed subsidy, there was no protest, then the Minister of finance announced the country is in recession, there was no protest, and when he had to do some errand about his health before leaving for 103 days, there was no solid protest.
The youths, both online and offline stood by him, and believed anybody against Buhari are people loyal to the former government.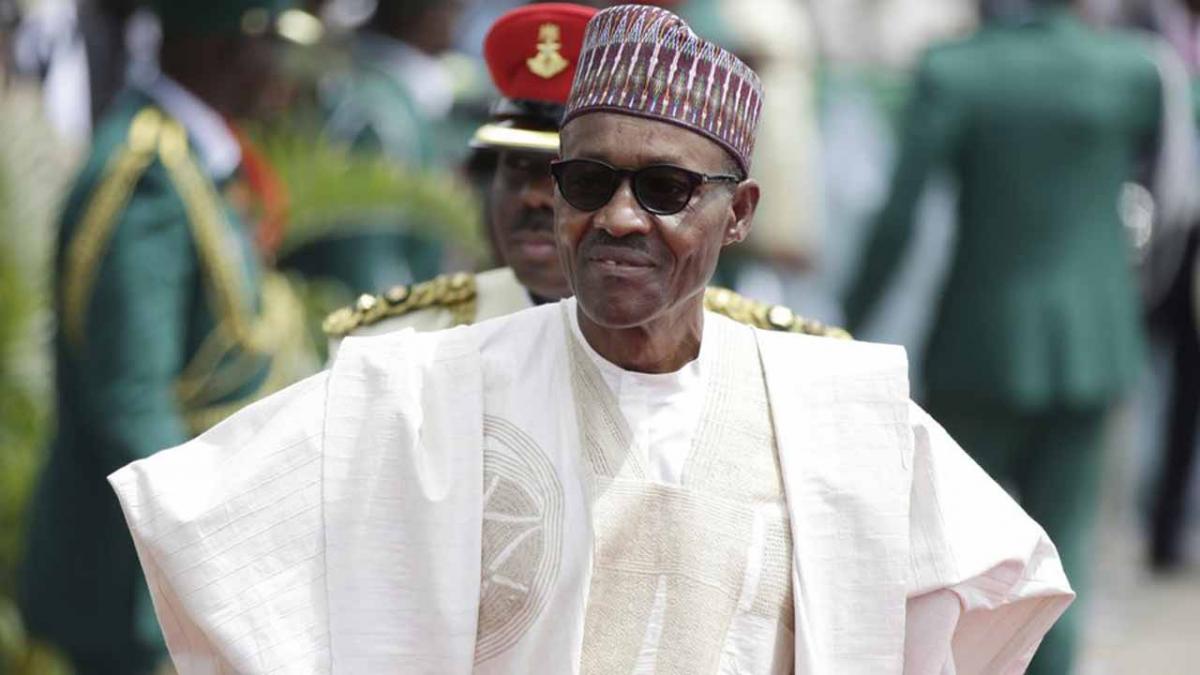 Since the issue of SARS (Special Anti-Robbery Squad) started on Twitter, the Nigerian government had kept mute. The Inspector General of Nigeria police, and one of Buhari's appointees before now as seems to be a total failure and it is well known that people under his command were not obeying his directives from the Nation's capital, Abuja.
People wanted to hear the man they believed understand their pain, and their sufferings after series of complaints in tweets, evidences, pictures of brutality had surfaced online. Nigerians had allegedly tweeted that the SARS operatives in the country had turned out to be a complete menace and torn in their flesh.
Some of the complaints by the people includes illegal arrest, extortion, illegal detaining, sexual harasment and other forms of harasment. The corruption of the police had been reported to stem from the people in the highest office to the corporal in the Nigeria police.
One of our Nigerian news reporters had written about police aggression and threatening to shoot by Policemen of the Areh police station, Bodija, Ibadan, Oyo state. These are policemen that can't stand on their feet after their local gin and smoking local Indian hemp.
The horrible stories by Nigerians filled Twitter, and ended up trending on Nigeria Twitter, picked up by Al-Jazeera and BBC. 
Aso Rock was quiet, the only place that could have successfully equated the quietness of Aso rock would be a graveyard. No response, not even a lie to say the government has heard the people, and have spoken to the IGP to fix, you know, something that will let people know they have the ears of Buhari, nobody from the vice-president or senate president's office too.
The deafening attitude of the President and his team was finally the nail in the coffee for most Nigerian youths that were on the fence of their next candidate in the next election. Nigerians, once again showed that they are ready to suffer, go into recession, pay more for gas for you, but will not let domestic terrorist like Boko-haram or "legal criminal" like SARS take them away untimely.
The only person that responded to the trend on Twitter was the former presidential candidate, Atiku Abubakar, who urged the Presidency to help people look into the cruelness of SARS operative.
The police organization in their own blind world, with no investigation whatsoever responded that the trend was a paid for trend by either criminals scared of SARS or politicians. The spokesperson of the Nigeria police on Twitter, Yomi Shogunle, who had in the past decided to mock a citizen for not calling him uncle or use Mr( A sign of respect in Yoruba tradition) decided to block people that tagged him in the post, and claimed that the people that claimed that they are threatened by SARS are having a bad dream and should wake up.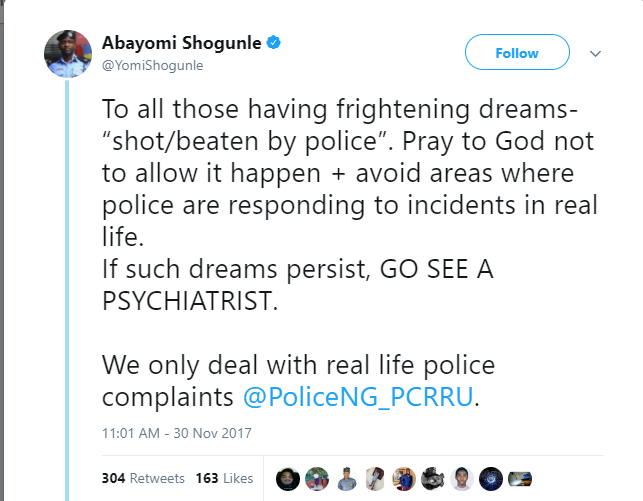 Yomi Shogunle response to complaints on #ENDSARS campaign
Yomi Shogunle according to some Nigerians on Twitter as being known as giving answers as if he is responding to kindergartens, he is not fit to be the PR of the police institution, one person wrote.
While the IGP orders a reform of the SARS operatives across the country, there was no action plan on what the reform will be like, it was another documents written by probably a robot. 
Few hours after the reform was announced, some SARS operative once again were rumoured to have killed a Nigerian in Lagos at a lonely road, though the news was not confirmed, but SARS operative has been known to threaten to kill in the past, pointing guns at African China, a Nigerian musician coming from a video shoot. They had threatened to shoot our reporter in Ibadan for waiting on the road for another friend.
SARS don't have a name tag or badge number, they are always in plain clothes, with only one member of the group wearing a jacket of the Nigeria police force to show they are SARS.
They are uneducated young boys who had only finished Primary six or a secondary school dropout, so any young man with a laptop is automatically tagged a "Yahoo boy" an internet fraudster or when there is a picture of foreigners on your mobile phone, you are immediately tagged a fraudster, and bail can go from 50,000 Naira to 100,000 Naira.
They sometimes ask you to empty your wallet for them, or go to the nearest ATM, or threaten to kill you along the way and you will be tagged a armed robber or will sleep in the police cell.
They recently took the life of one Kudirat Adedayo, a woman who was only frying Akara(beans cake) by the roadside, while in pursuit of a young man holding a laptop. The SARS operatives once again had automatically believed he was an internet fraudster, and seeing him run away, is like seeing their daily bread run away, and so shoot at the young man...The stray bulled hit Ms Adedayo, and the poor woman died on the spot.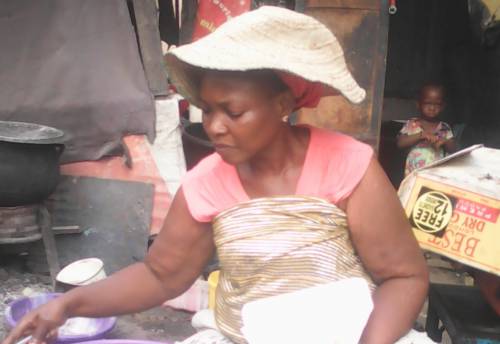 Ms Kudirat Abiola in her workplace before she was killed
Like every Nigerians out there, she is yet to get justice. This had happened since April 5, 2017. After the protest by some members of the family, the divisional police officer of the unit (Olosan Police station) that killed the woman released a meagre sum of 50,000 Naira to help with funeral procedure, and gave it to his boys to help the family.
The family of Ms Adedayo did not hear back from the police officers that took the money. Read the full news here.
The many plights of the Nigerian people is too much for Nigerian president to deafen to their cries. For all the amount of tax payers money used in treatment of the Nigeria president, he is expected to be able to hear them now.
Nigerians are not really looking forward to President Buhari and had lost total expectation. He had won with the youth support in a country of educated people, but they ignored all alarm bells, and went ahead to elect a man with no formal education. Nigerians voted for a man they assure that, even if he presents a certificate from Nigeria port authority or "NEPA" during the election, he will have their votes. 
Right now, they are not too optimistic, and his media team should be equipped with better slogans come 2019, because their past mantra "CHANGE" is dead, and Nigerians, and most especially the youths have now realized that the hunger for power sometimes is what drives Nigerians politicians to re-contest elections, and not to help the common man.