Monday, December 11, 2017 - 14:41
After the 2016 general elections, it was said that the Russians had used bots, and Facebook ads to target electorates in making decisions to vote for their preferred candidate, Donald Trump.
In the light of the investigation, Facebook assured everybody that they would now scrutinize all political campaigns before they go out either in the United States, all countries in its election season,but as the election for senate between Doug Jones and Roy Moore draws near, people have complained about a ridiculous Facebook ad that does not seem to be from Alabama, with some thinking it is from Russia troll farm.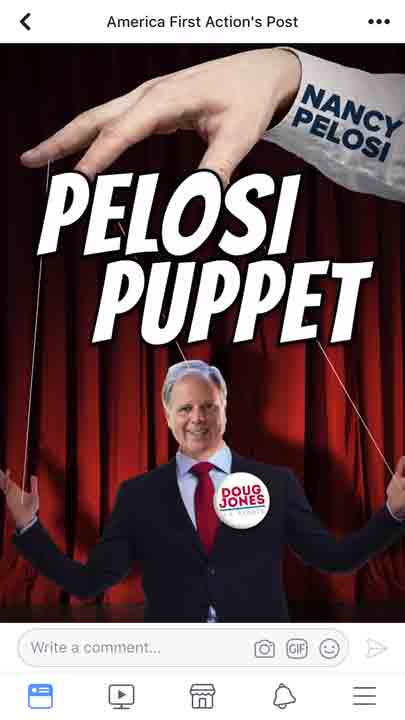 A new Facebook page called the America First Action is been running ads that shows they are not from Alabama. While speaking to Daily beast about the ads, Yvonne Trosclair said that the first thing that gave these people away is their use of the word "Alabamans" instead of Alabamians. 
A lot of folks that have been targeted by the ads have gone to Facebook to rant about this fake Facebook page, and at the moment, this page only has a 1.5 stars out of 7.
There is no information about this PAC, something that was promised by Facebook CEO, Mark Zuckerberg 3months ago, assuring a better processing of ads on the social media website. Zuckerberg said in his address that the company would see to many political ads, and make ads owner share more information about their political ads and where they are based, but the America First Action seems to have circumvented the process plan of Mark Zuckerberg and his team.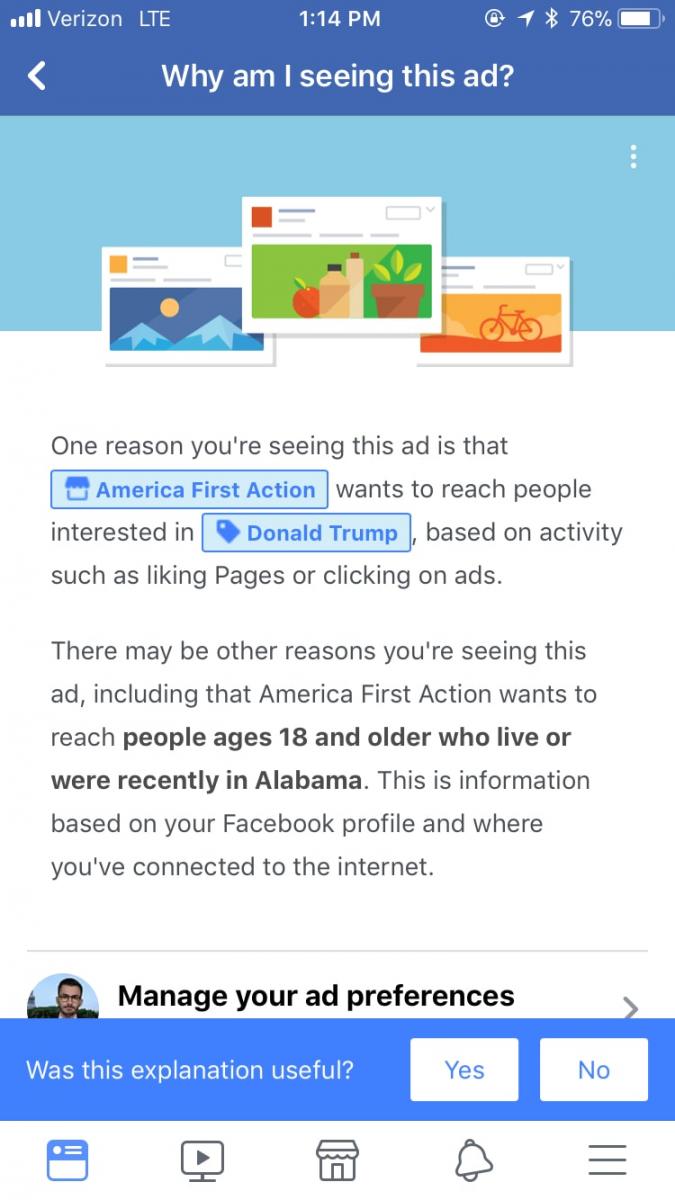 The group has no headquarters and doesn't provide location in its Facebook page. The FEC document shows that the company is located at 1400 Crystal Drive in Arlington, Virginia.
Reacting to the new claim, a Facebook spokesperson shared a link written by the Facebook vice-president, Rob Goldman that the features will roll out in the U.S next summer.
The ads target people who are supporters of Donald Trump or lives or have been to Alabama recently.