Saturday, April 25, 2015 - 04:13
Christien Sechrist, a 20-year-old from Houston, Texas has come under criticism after he tattooed a black and white  image of his son's face on his left side of his face. 
Christien Sechrist, a trainee electrician who had later responded to the heavy criticism said he does not regret his action and would do it again and again. Sechrist had tattooed his own face after he almost lost his son.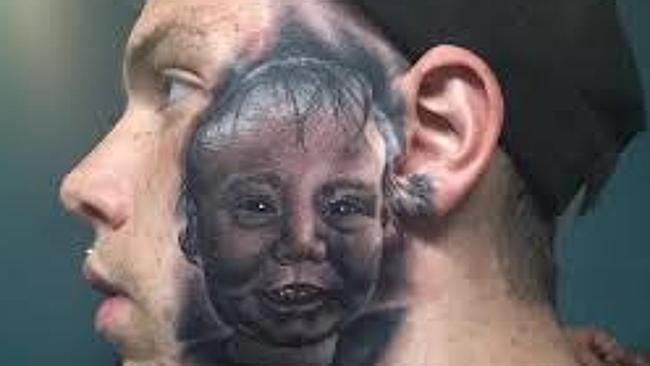 The etched picture shows the chubby cheeks, big eyes of the young boy, taking all the space of his left side of his face, 
I love the work, it's cool,I don't care what people think
Responding to the tat, Sechrist wife, Ashlee Nicole said :
    It's not funny "He shouldn't do stupid sh** like this. Although it is a nice tat, he should have put it somewhere else.You don't need a portrait of your child on your face to convince your love for     our son.