Tuesday, May 21, 2019 - 15:24
Is free speech in jeopardy in Europe? This is the questions on the lips of many observers after the French government issues a threat to 3 French journalists who are looking to release the country's involvement in the Yemen civil war.
Investigative journalist from Disclose and Radio France published a series of reports of the number of French arms sold to Saudi Arabia and the United Arab Emirates. The documents also show that the French government had lied about his role in the civil war in Yemen. The reports which were written by the France's Directorate of Military Intelligence (DSGI), was released by Disclose's co-founders Geoffrey Livolsi and Mathias Destal and Radio France journalist Benoît Collombat . The three men were later invited to a hearing at the DSGI headquarters in Paris.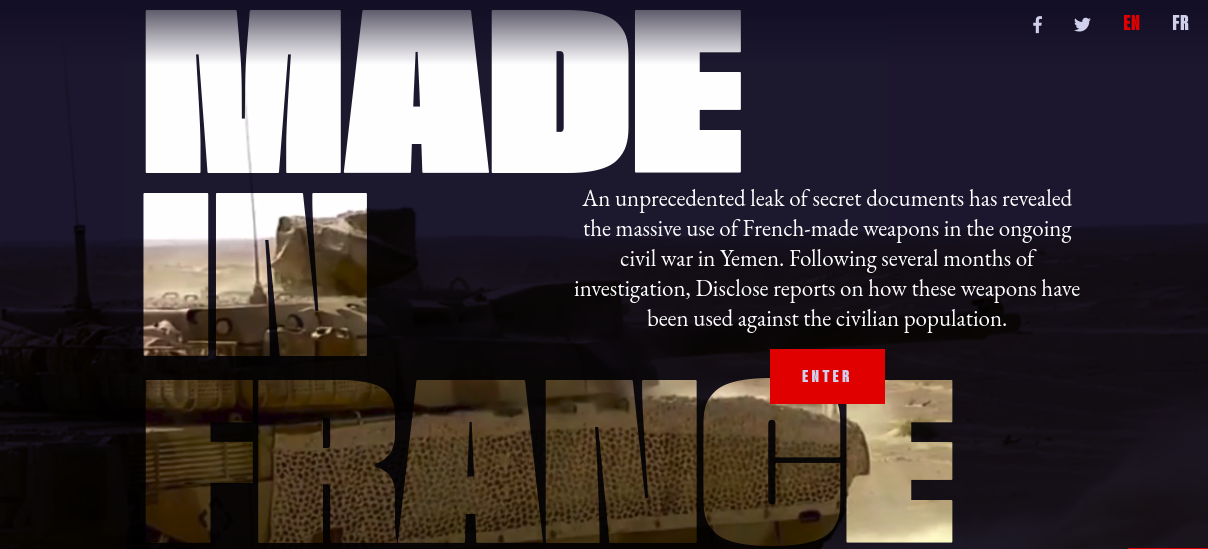 In the questioning, the journalists were asked the source of the reports, and their recent posts on social media. The journalists responded that the press freedom, which has existed for 130 years that allow journalists to protect their sources, still exists, unfortunately the press freedom does not cover National security, which can be a loophole, as a 2009 French law considers handling classified documents without clearance or proper authorisation an offence.
If found guilty, the journalists might be looking at 5 years in jail time, and another $83,000 fine, also a case by closed by the DSGI or handed over to the judge if it goes to court.