Sunday, August 7, 2016 - 21:45
The first day of Rio set on a bad start for French gymnast, Samir Ait Said, who had a brutal injuring while vaulting during team preliminaries on Sunday. According to spectators, the gymnast landed awfully and the snap on his leg echoed through the arena.
Hover on this pic to see the Graphic photos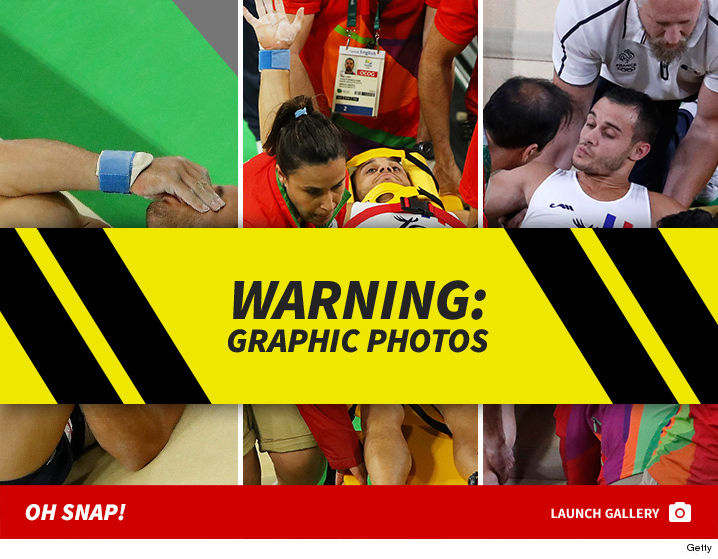 He was lifted out on a stretcher while in a serious pain.