Thursday, May 28, 2015 - 15:16
General Muhammadu Buhari has finally returned to the Nigeria after his trip to the United Kingdom. The President-elect arrives Nigeria after going abroad to relax and meet with the British PM, David Cameron.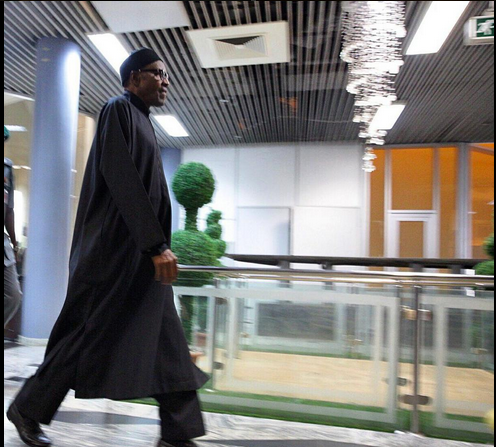 Pictures have emerged from the Twitter account of the president elect of him arriving at the Nnamdi Azikwe International airport.
See all pictures :