Wednesday, June 7, 2017 - 15:35
Oscar winning actor, George and his beautiful, human-right lawyer, Amal Clooney announced on Tuesday that they are now parents to Twins, Ella and Alexander.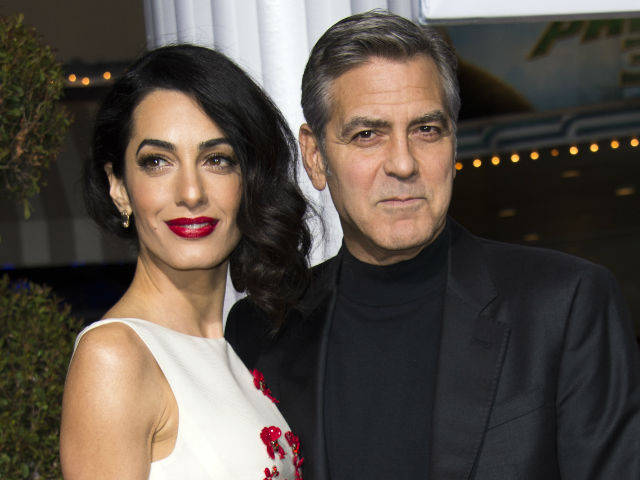 The news of tone of the Hollywood biggest stars was revealed by their spokesperson, Stan Rosenfeld. In a statement released Stan said;
This morning Amal and George welcomed Ella and Alexander Clooney into their lives,Ella, Alexander and Amal are all healthy, happy and doing fine.
The new parents in February told reporters about their preparation for their kids. Mr Clooney said that they zeroed in on places he would not be visiting for the safety of their kids. Clooney while speaking to E!Online said;
We decided to be much more responsible, to avoid the danger. I will not go to South Sudan anymore and in the Congo, Amal will no longer go to Iraq and she will avoid places where she knows she is not welcome.
Geroge, 56, over the years has said he was not looking forward to having kids, but after getting married to Amal in 2014, it seems that is just the start of his fatherhood journey.
The couple married on September 27, 2014 in Italy, and was only opened to close people, though star-studded in a luxury hotel in Italy.