Wednesday, December 27, 2017 - 10:37
A Nigerian young man,Ayodele Olaoluwa Adeniji is once again trending on Nigerian Twitter after he was exposed of lying to Nigerians on Christmas day, and taking in an estimate of 145,000 Naira in profit.
The whole story started after Pablo, lied who is a Nigerian, posted a picture of a Caucasian lady fighting cancer, she had tweeted the images to a lot of her followers asking them to please support her, only to be ousted out by another Twitter user who said that the lady in the picture is a cancer patient on Gofundme.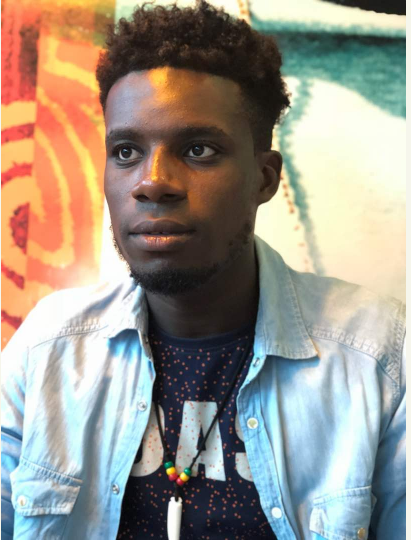 Ayodele Adeniji had stolen a real cancer patient seeking funds, created a new Twitter name @nuellaa_ag to scam to propagate the scam. Here are images of the scam on Twitter;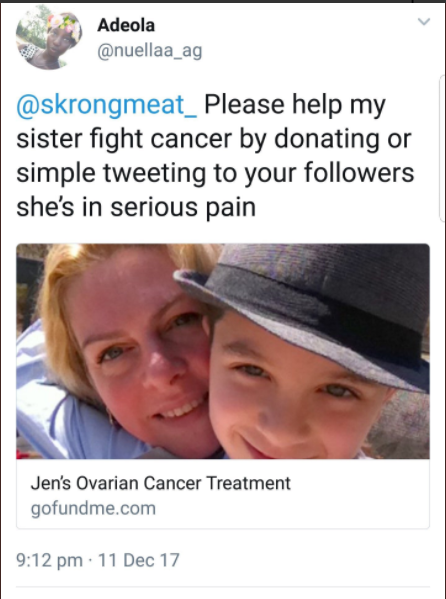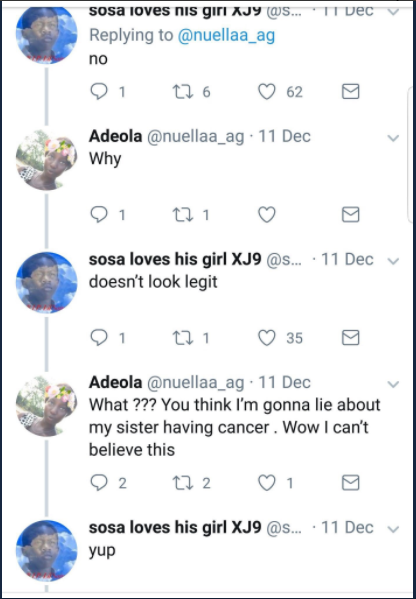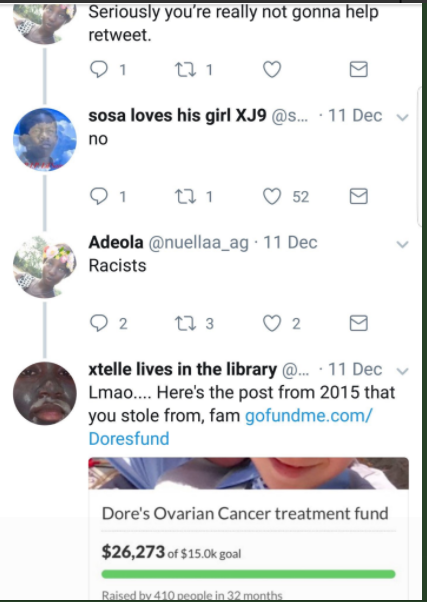 After he was exposed, Pablo who was in charge of the @nuellaa_ag twitter account, did not stop there, he tried another image about young black young girl, and lied that she needed a good heart. He had done this because if the caucasian will not work because she is black, probably the baby picture will work.
This was another lie that did not go viral as anticipated;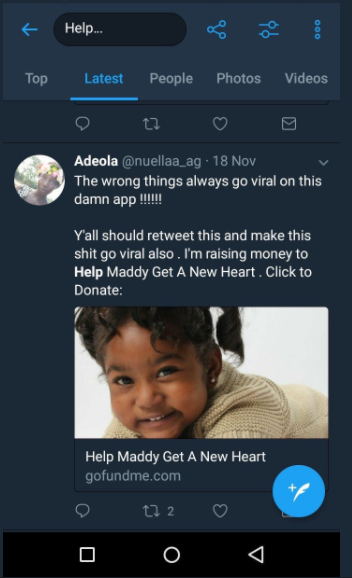 What Ayodeji does is ask people to retweet his images in the hope he gets people retweeting, and probably somebody will help donate money to his fake Gofundme account. 
Before he took up the act of defrauding Nigerians, Ayodeji had used the Twitter account as @Shinna001. This means the Twitter account had always been a man, and not a woman as displayed in the avatar. Twitter allows users to change their Twitter username, anytime, but all old tweets tweeted with the old username will be attributed to the same account, so that when you search the old username, it brings you to the new username.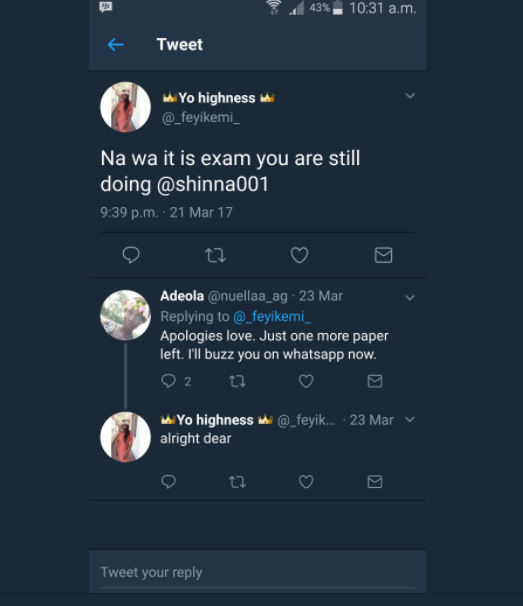 In another tweet, Adeniji had asked for school fees, and had ask a popular Twitter account to help their followers if they can lend him some money as school needed the money to register him for an exam.. See the message here;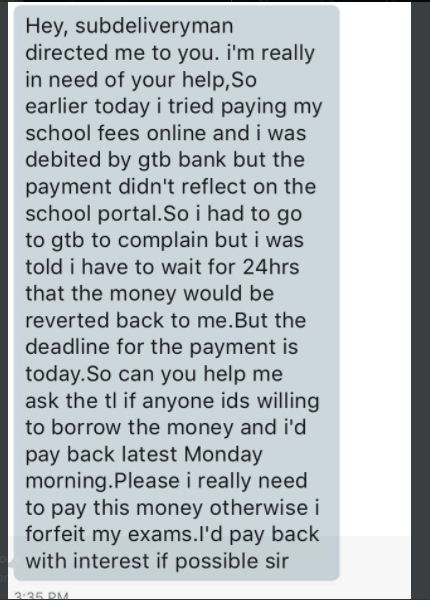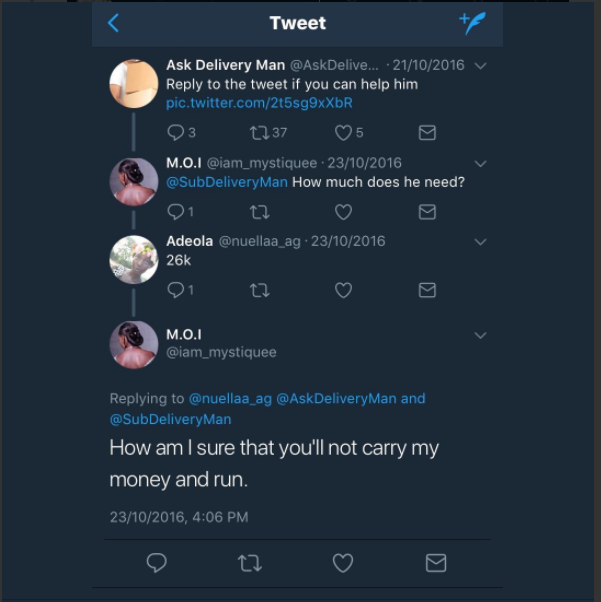 He continued to lie about his school fees from Nigerians, and because he had used the name Adeola, Pablo asked a friend who had a sister called Adeola and ask him to get her bank account. He would then send the account number to unsuspecting individuals to steal from them. This is a screenshot of his conversation while getting the account number..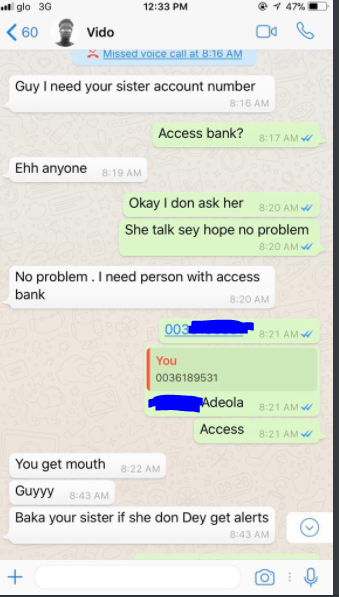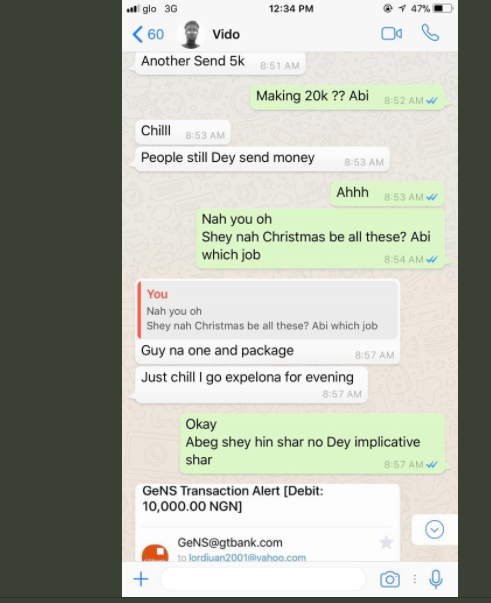 The lady that her account was used had came out to rebuke the fact that she was an accomplice in Ayodeji fraud scheme, she said she only gave the account to his brother who had only asked on Ayodeji behalf, as he had helped him withdraw some money via the same account in the past when a mutual friend sent Ayodeji some money and his account was not reachable.
Initially, Ayodeji denied the fraud scheme, and wrote a Twitter thread to debunk the allegations, while blocking people on accusing him via Twitter, but when he saw that he was not going to get away with the lies anymore, he gave up...
He released another Twitter Thread;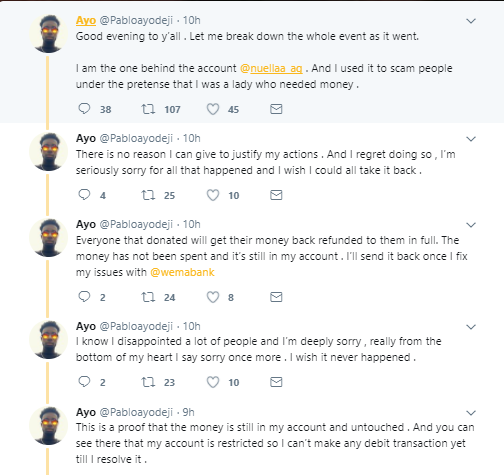 Ayodeji account was restriced because of the fraud by his bank, and he promised everyone that send him money will get a refund when the account is back p