Thursday, November 3, 2016 - 11:31
There is a lot of divorce news out there, and most times, it gets messy, either with child support or child visitation after the divorce. 
In this random gist, we want to share a story we came across on Twitter on how a man caught his wife cheating with another man on Facebook, and how he was able to control the situation to favour him completely, and still get laid with the ex-wife once in a while and from Tinderellas..
Read how he was able to get his divorce lawyers get him a better deal and how the wife had to sign it...
Read and digest..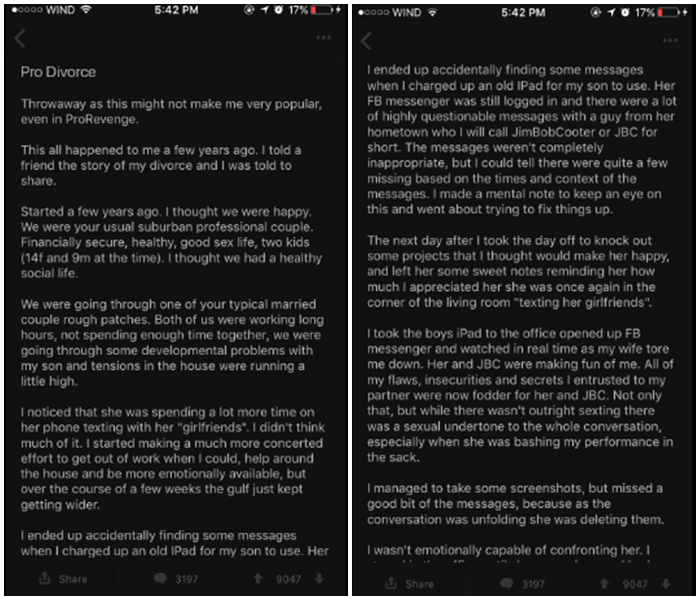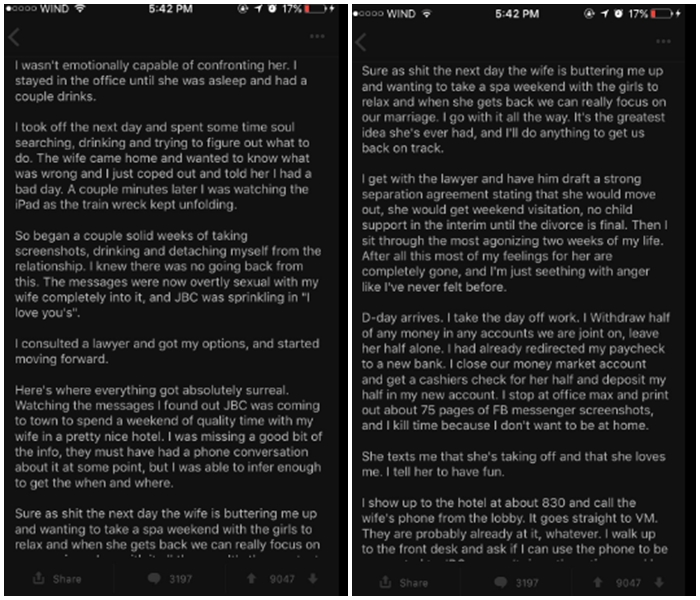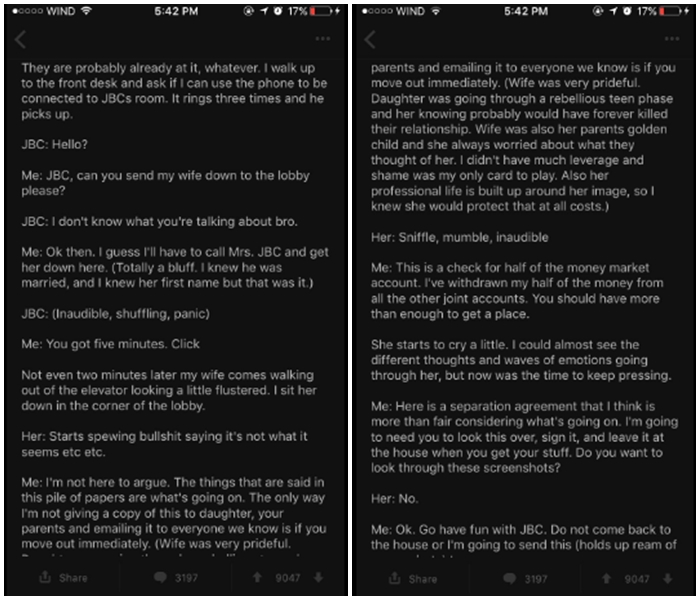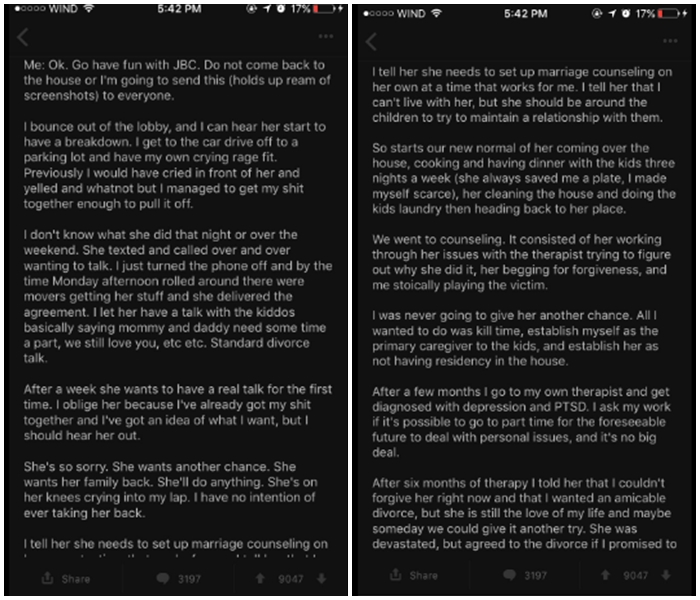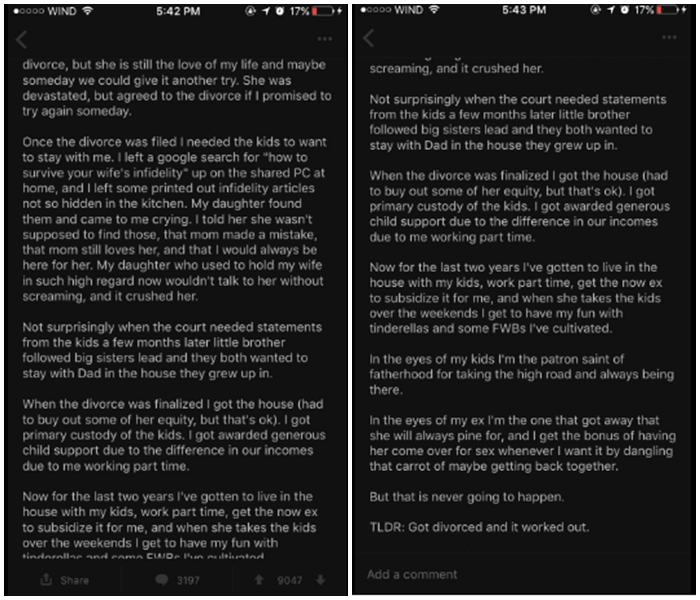 What are your thoughts on this? Please comment to share with the community.