Tuesday, June 6, 2017 - 12:50
You can now request unpaid debts from your friends using the iMessage on iOS. The new feature allows you to send and receive payments directly from your iMessage.
The iMessage screen will auto detect a message about paying back debts from debts and can even request the payment on yoru behalf. If during  chat, you typed in something in the line of "Don't forget to send the $20 you owe me," iMessage automatically prepare the $20 bull for your peer to pay the debt.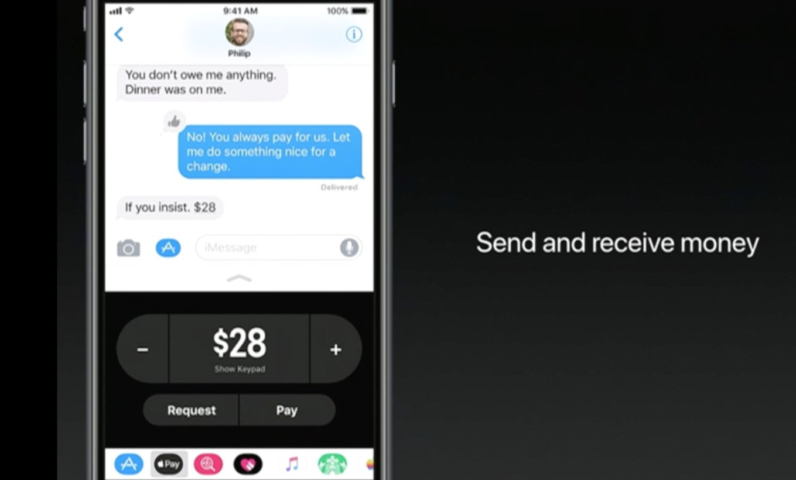 All you need to do is authenticate the payment is using the touch ID, and the person you are chatting with will instantly get the payment.
The new Apple service will compete with other service already doing this such as Venmo, PayPal and Square cash.