Thursday, September 17, 2015 - 06:07
Mobile giant, Apple has finally released the latest version of its OS, iOS 9 on Wednesday, and users of the iPhones can now enjoy the latest of its biggest OS ever release. A release that will help iPhone users enjoy a faster and low battery drained iPhones.
The new iOS 9 is set to work with the same hardware that works on iOS 8. So if you are still holding your old iPhones that works on iOS 8, you can also enjoy the new iOS 9 release.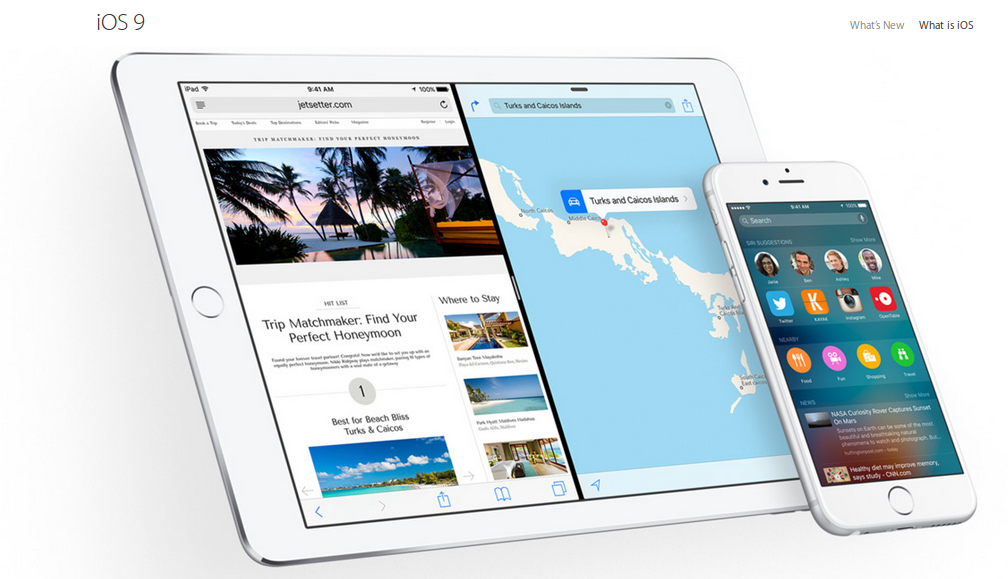 The iOS 9 will support this hardwares;

    iPhone: iPhone 4S, iPhone 5, iPhone 5C, iPhone 5S, iPhone 6, iPhone 6 Plus

    iPad: iPad 2, iPad 3, iPad 4, iPad Air 2, iPad mini, iPad mini 2, iPad mini 3

    iPod touch: iPod touch (fifth-generation)

Unlike iOS 8 that comes with a large file size of 4.5gb prompting users to delete some of their applications and videos, the new iOS 9 comes with only 1.3GB, so you probably won't need deleting anything to enjoy the new Apple OS.
Though still one of the most user-friendly, the new OS does not really come with any new innovation for the users, most added functions on the new OS are already on both the Windows and Android devices...ooops
Some Of The Added Perks On iOS 9 Includes;
Better Battery Life : The new iOS 9 received new major tweaks to increase the battery life when users upgrade. The iPhone has now made major tweaks that stops apps from draining the battery of the phone, and now the iPhone users can now enjoy great battery life on their devices.
Also, whenever the phone is not in use, the app notifications do not illuminate like it used to, saving more power. Also, the new iOS 9 now comes with a "low power mode", which you can turn on whenever you are on a low battery,
Whenever you are at 20%, switch your phone to Lower Power Mode, and the phone will reduce the way it goes around updating apps, updating new mails, and will automatically drop your screen brightness to 35%.
You can also identify the app eating up your whole memory on iOS 9 by going to the battery section under settings in iOS 9.
iOS9 Is Time Saving: Now you can spend less time looking for the apps you need, as SIRI now let you predict app you want to use next, the places you should go next and people you would like to talk to, these are all based on your behaviour of the day.
The new Apple map on iOS 9 now includes transit directions, and also suggest places you might like to see ; maybe a coffee or restaurant near you. The functionalities already on the Android mobile.
Split Screen: Apple now introduces the multitasking split screen that allows you to have two apps side by side. Now when using an app, just swipe on the right edge to add a second app.
It is now cool, reading your emails, while checking out latest news headlines from Doynews on your Safari or Chrome browser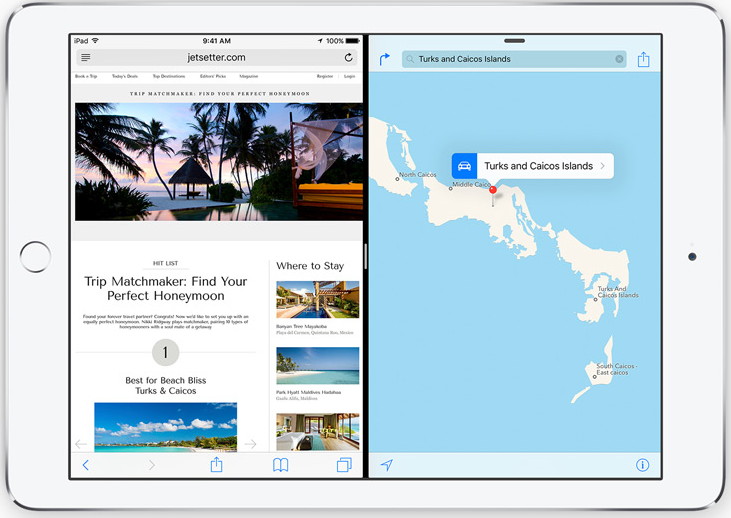 To check out more about the iOS 9, Click here