Friday, July 29, 2016 - 06:38
While the world is on Pokemon go, transfixed to their phone and causing security threat, Michal Paulovic and his team decided to give us a special app that will help us create moments we can share with friends.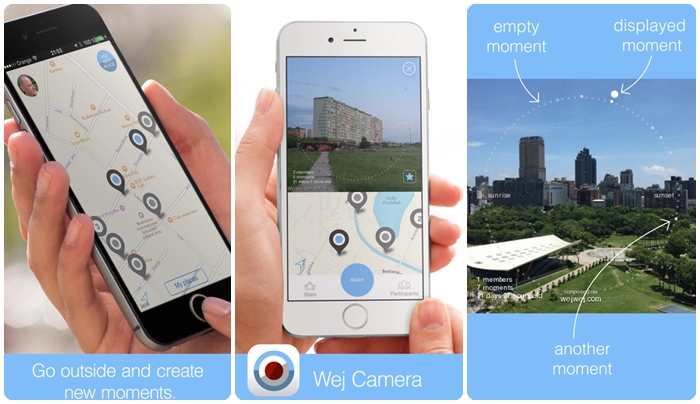 The app, called WEJ Camera, available for iOS, is the app for people that wants to share different moments, and different lapses of how their environment is doing or developing. 
The app allows you to take  the shot of changes that happens in a place in a day, or the changes that occurs from the first shot to the last one. It is for people that hang around with friends and wants to capture their moments on the camera.
The app allows you to take pictures of a place and automatically create slideshows of the changes that occurred from the first time you take the picture to the last one. The photos can be your fun places in Las Vegas, San Francisco golden gate, Amsterdam,Paris and many other places..
If you see something that amuses you, while don't you just create a time-lapse of this place, or made a slideshow. If your old place is getting a face-lift, then you should take photos, and share with the community member.
You can take photos from the day new materials that will be used in the environment re-design till the day the whole process is finished, and trust me, the community and friends seeing your slideshow would be thrilled.                                 
WEJ Camera makes all that easy. The easy naviagtion and the map makes taking pictures and pinning them to the app easy without even reading the tutorials. If you are away from an internet connectivity area, you can simply take photos offline, and it will be synchronized automatically when you are within WIFI or any internet area.
Instead walking around killing virtual animals via Pokemon go, while don't you create a moment from your surrounding, spend time outdoor and let the moment be shared among friends.
You can find more places on this app by visiting:  https://www.wejwej.com/nearest-places
Download Wej Camera from here: https://itunes.apple.com/us/app/wej-camera/id1114079230