Tuesday, May 26, 2015 - 14:31
"This is the best smartphone in the world. We did it!" are the words of an elated man, Nguyen Tu Quang has he presented the newest smartphone technology, Bphone to 2000 tech enthusiasts in the nation's capital, Hanoi, Vietnam.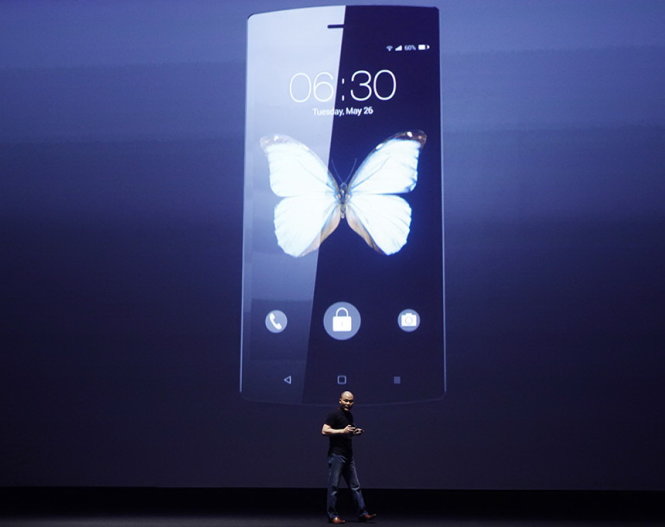 The CEO founded the anti-virus company in 2011, but since the phone was rumoured to be coming out, tech enthusiast around Vietnam and different parts of the world have waited for the phone be launched, and Quang described the stylish phone to be better than the Apple iPhone.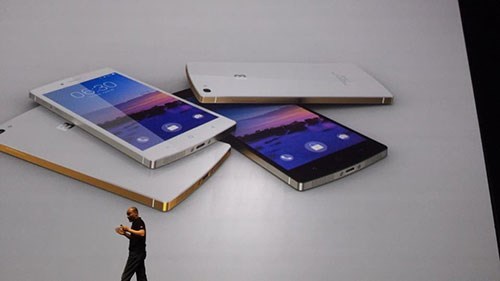 In his speech, Quang said the phone was made from 800 different parts, provided by 82 suppliers around the globe and the company held the patent of the phone since 2011.
Bphone Specifications
Dimensions : 7.5mm wide, Sharp 5.0 HD Screen
Resolution :1920 X 1080 (40i PPI
Protection: Corning Gorilla Glass
RAM: 3GB RAM
CPU: Qualcomm CPU Snapdragon 801 quad-core 2.5GHz
Battery: 3,000 mAh, charge for quick with a new technology called "Quick Charge 2.0
Camera
Primary : 13MP primary camera
Secondary: 5MP secondary camera.
Operating System: BOS (Based on the Android Lollipop)
Some other features of the phone include the UbiFocus and Auto Focus and Fast Tracking. This technology is available on the Samsung galaxy 6 and enable users to capture fast moving objects. The phone compares to to other smartphone cloud storage like Microsoft One Drive, Google Drive and iCloud.
The phones comes with its own BDrive, and its own browser called the BChrome web browser.
Price Of A Bphone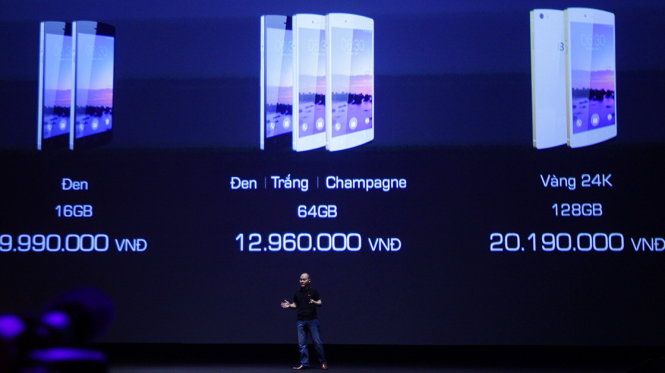 16GB : VND9.9 million (US$455)
64GB: VND12.96 million ($595)
128GB, 24k gold plated edition : ($927)
The phone will go on sale from June 2, and only available on Vala.vn. The users of the phone can return it 14 days after purchase