Tuesday, June 30, 2015 - 13:12
The public might have disapproved the Kylie Jenner, 17 year old reality star with Tyga, 25, the family of Kylie looks like they have approved it, and that is all that matters for them to move on.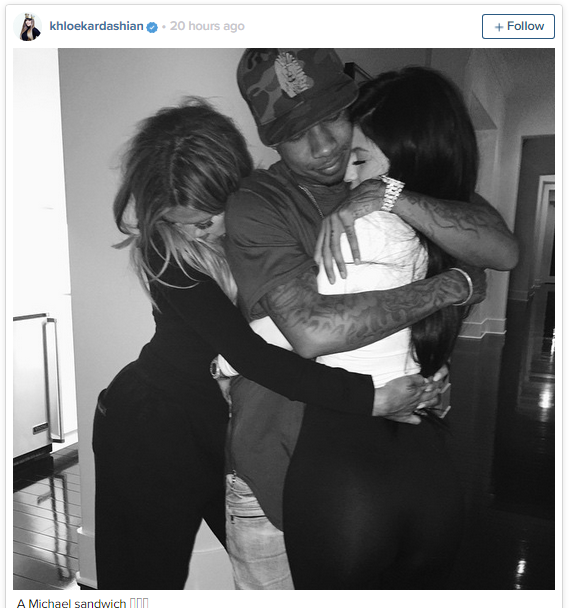 The first approval of Tyga & Kylie was when her older sister, Khloe Kardashian shares a really lovely picture of the lovers and herself hugging each other. Khloe Kardashian was seen hugging the lovers from behind while they embraced each other, not all sisters would approve their sisters to date a 17 year old, but Khloe is not "all sisters"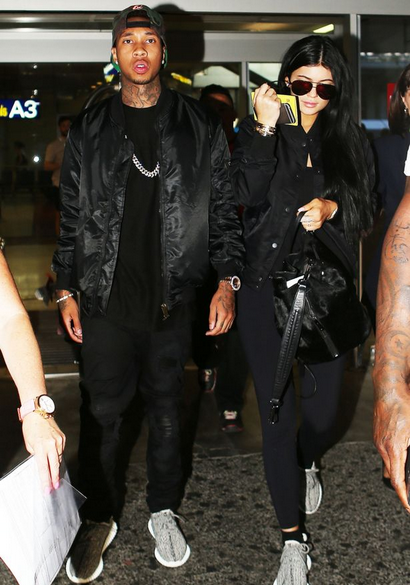 Also, just last week, Tyga and Kylie went public with their relationship at a party in Cannes, and were joined by Kylie's mum, Kris Jenner, which suggest she is in support of the relationship.
Kylie Jenner will turn 18 on August 10. The two had denied their relationship in the past. Tyga had denied their relationship in the popular "Breakfast Club" program where he said :
 No, I'm not dating Kylie. I wanna be clear to everybody, I didn't leave my family to be with Kylie. That's ridiculous
Kylie has maintained silence on their relationship, but she is always seen supporting the Rack city rapper.