Tuesday, June 23, 2015 - 19:12
10 people dead and more than 30 injured after a suicide bomber hit Wagir, Gujba local government area of Yobe State. According to an eye-witness account, he said the suicide bomber was a female and not more than 12 years old.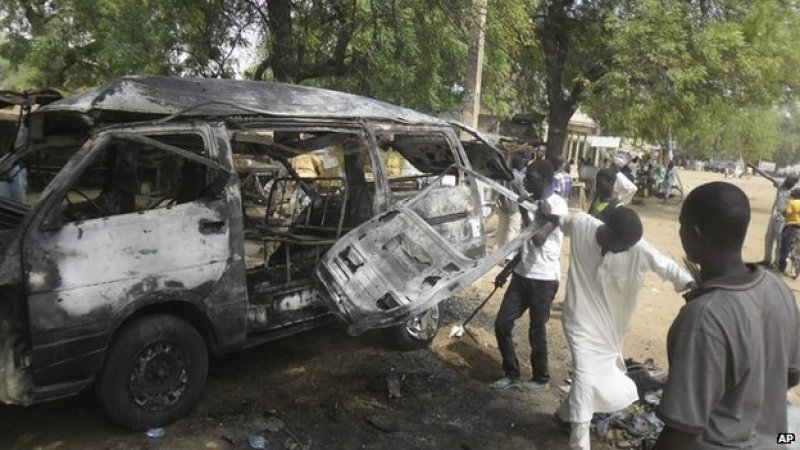 The eyewitness, Mallam Jubril, who also help the injured to the Sani Abacha hospital, Damaturu said that he counted at least 10 dead and 30 others were injured. The bomber hit the market when the market was really crowded.
The suicide bombing and killing of Nigerians is being carried out by the deadly Boko Haram sect who had been operating in the Northern Eastern part of Nigeria for more than 6 years.