Thursday, September 8, 2016 - 10:28
The iPhone 7 is here, though not met with a lot of build up and reception it always get, the launching of the new phone has caused different emotion between the fans of the iPhone products.
The iPhone 7 was unveiled on Wednesday with a high resolution camera, longer battery life than the iPhone 6S, and also water resistant features. The new iPhone 7 also debuts the three-decade-old Nintendo game franchise, Super Mario Bros on the smartphone.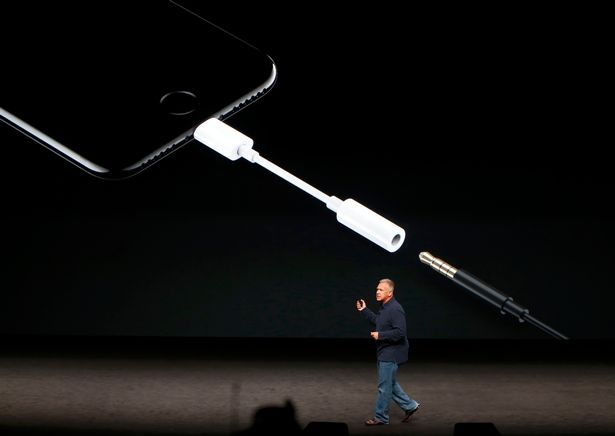 Apple also doubled the storage capacities of the new iPhone, with the entry point starting at 32GB, though no memory card slot as other phones usually adds to their phone products.
The presentation by Tim Cook shows the different new added upgrades done for the iPhone from its Photography, Wireless earphones, Super Mario Bros and also the new Apple watch with fitness features.
The iPhone will also have a new A10 fusion chip, something Phillip Schiller, Apple marketing executive, likened to a "rocket ship". 
Another nice feature of the new iPhone allows you to switch from wide-angle shot to a telephoto.
One of the biggest features that was removed from the iPhone 7 is the standard headphone jack that has not only been on the iPhone, but every other modern phone product out there.
Apple has been known for taking a bold step in removing normal things we are used to, then other companies follow suit. They did it with the optical drives from Mac computers. 
The removal of the iPhone jack has annoyed the iPhone fans, but the company will be supplying free new wired EarPods that connect to the phone's Lightning connector. This will be the standard for iPhone now, and also user can also use an adapter that will also be included in the iPhone 7 that will allow users to plug in their old earphones to use it.
With the new airpods, Apple is introducing the wireless earphones, which is easy to set up and charge.
Price
In the UK, the Apple starting price will be £599 for the cheapest 32GB. The 128GB iPhone 7 will cost  £699 and the 256GB will cost a whopping £799.

The larger iPhone will cost more.. The starting price for the cheapest 32GB version will cost £719, followed by the 128GB will go for £819, while the 256GB version will cost £919