Thursday, August 24, 2017 - 14:32
Macklemore have now revealed his new album cover, Tracklisting and released date. The new album "Gemini" will be released on 9.22.17. 
Old time partner, Ryan Lewis is not with the recent album, as both of them have worked together on previous albums, but the Seattle rapper will be working with Skylar Grey on "Glorious",  Kesha on "Good Old Days", Eric Nally on "Ain't Gonna Die Tonight",  Lil Yachty  on Marmalade" and Offset on Willy Wonka.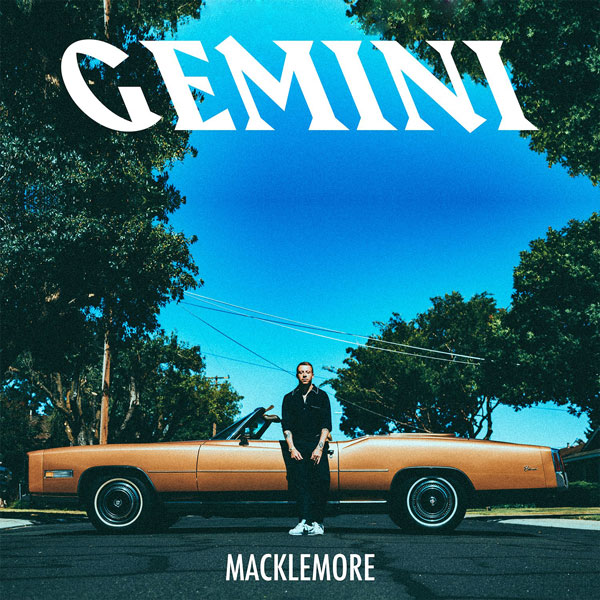 The album will see Macklemore not featuring artist on just a track, and also other collaborators on the album includes; Otieno Terry ("Levitate"), Reignwolf ("Firebreather"), King Draino ("How to Play the Flute"), Donna Missal ("Over It"), Abir ("Zara"), Xperience ("Church"), Saint Claire ("Excavate"), and Dave B and Travis Thompson ("Corner Store").
This is the first album that Ryan Lewis won't be working on with Macklemore after the duo came into the scene with the The Heist in 2012, and This Unruly Mess I've Made in 2015.
See Full Tracklising Of Gemini here:
Ain't Gonna Die Tonight feat. Eric Nally
Glorious feat. Skylar Grey
Marmalade feat. Lil Yachty
Willy Wonka feat. Offset
Intentions feat. Dan Caplen
Good Old Days feat. Kesha
Levitate feat. Otieno Terry
Firebreather feat. Reignwolf
How to Play the Flute feat. King Draino
Ten Million
Over It feat. Donna Missal
Zara feat. Abir
Corner Store feat. Dave B & Travis Thompson
Miracle feat. Dan Caplen
Church feat. Xperience
Excavate feat. Saint Claire
Watch MACKLEMORE FEAT SKYLAR GREY - GLORIOUS VIDEO