Monday, January 22, 2018 - 08:52
Three Americans,Erica Alvarado Salinas, 26, Alex Alvarado, 22, and Jose Angel Alvarado, 21 have all gone to greet their fathers in El Control, a small town near Matamoros, and were en route back to Progreso, Texas, when the Mexican marines executed the siblings and a friend who was with them at the time.
A friend of the siblings travelling with them from Mexico,  Jose Guadalupe Castaneda Benitez, 32, was also killed.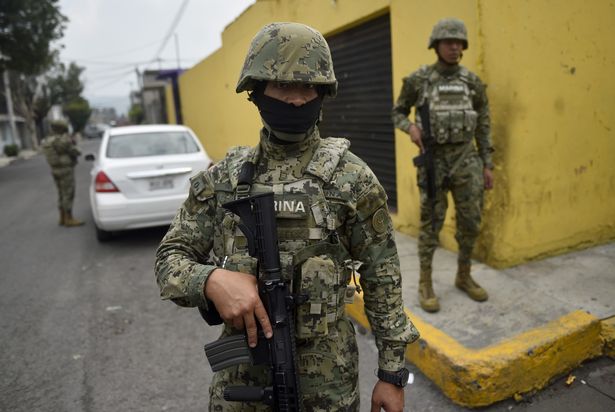 The incident happened at October 13, 2014 when the siblings disappeared and further investigation showed they were killed by the Mexican marines and a border mayor's paramilitary security team, According to the country's National Human Rights Commission, the body of the young men was later found sixteen days after they were killed, and it shows that they were all shot in the head.
According to the report by the commission, witnesses said that the boys were forcefully pushed into the vehicle that belongs to the then then-Matamoros Mayor Leticia Salazar Vázque, and they other people arrested with the trio said that the boys were taken to an empty spot, and were beaten and interrogated by the Marines.
The commission in its reports have denied the report by the commission.In a report that was shared on the website of the Marines, it says that the;
Of the arrests made by public servants of the Navy and Hercules Group on Oct. 13, 2014, no record exists, nor were they presented to any authority. There is not even an investigation involving (the victims), much less arrest orders or a complaint against them.
The report has been delivered to the Naval Secretariat, the governor of Tamaulipas, the mayor of Matamoros and Mexico's National Security Commission, and the murder case is still open. The authorities in Tamaulipas have also said they are conducting human rights training for police, and that Federal prosecutors now have the murder case.
The US State Department has warned American citizens not to visit Tamaulipas and 4 states in Mexico, comparing the states to the chaos happening in Yemen, Syrian and Afghanistan.