Monday, June 13, 2016 - 18:09
Microsoft has decided to invest in the connection of professionals worldwide, with the recent acquisition of the largest professionals social network, Linkedln. The recent purchase is the largest by Microsoft after its purchases of Skype and Yammer for $8.5 billion in 2011 and  $1.2 billion in 2012 respectively.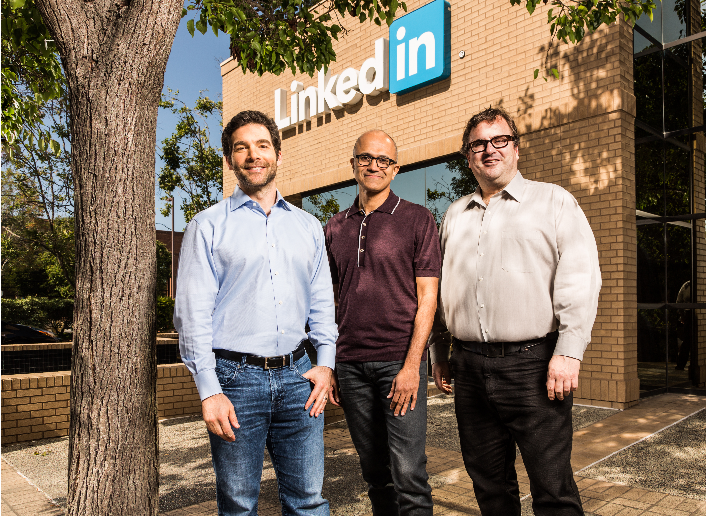 In a blog post by Satya Nadella;
The LinkedIn team has grown a fantastic business centered on connecting the world's professionals. Together we can accelerate the growth of LinkedIn, as well as Microsoft Office 365 and Dynamics as we seek to empower every person and organization on the planet.
See the video promoting the recent purcahase by Linkedin and Microsoft;
The CEO of LinkedIn will continue to be CEO, but will report to Satya Nadella, Microsoft CEO