Thursday, November 23, 2017 - 02:54
The brutal El Salvadorian street gang in recent news stabbed their victim over a hundred times, carved his heart out, then behead the man. 
The incident occured in the Wheaton recreational area as more than 10 members of the gang closed in on the victim, killed him, took away his heart and dumped it inside the grave.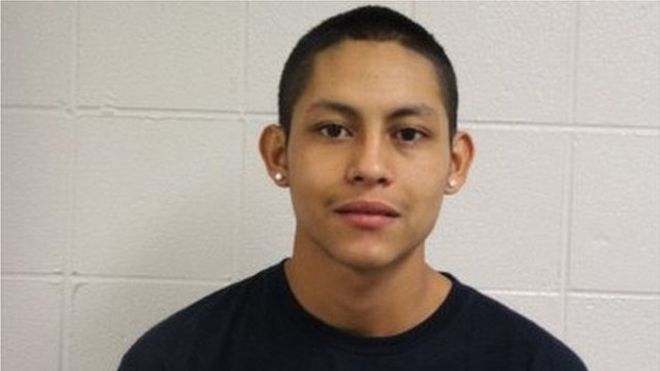 The killing happened in Spring, and police received a tip from an anonymous person, and arrested 19-year old Miguel Angel Lopez-Abrego, who appeared on Wednesday, charged with first degree murder, and remanded in custody.
The body of the man was discovered in the park on September 5, and Miguel was arrested on November 11, and extradited to the Montgomery County, Maryland.
Authorities are still trying to identify the victim, but he is said to be Hispanic, male.