Sunday, March 6, 2016 - 10:03
One of the issue beginners looking to opt-in to the digital world using a web-hosting company is a good web hosting company. There are thousands of web-hosting company out there, and they offer same packages and this sometimes looks confusing to prospective buyers, and buyers end up buying hosting that is irrelevant or cost them more going forward.
Out of the hundred of hosting companies out there, I am going to help offer you an option that will help you choose the best hosting company in 2016, and why I have decided to let readers know about this hosting company.
In 2016, one of the top ten hosting company in 2016 and also one of the best hosting company is A2 Hosting. A2 hosting company is a high speed hosting company that meets all the basic and the advance requirement of hosting your website. 
Some of the services of A2 hosting includes: 
Web Hosting
Reseller hosting
VPS hosting
Managed hosting
Cloud and Dedicated Hosting
I personally have been using A2 hosting for 4 years now, and the only time I need to chat with their representatives are times I need to either upgrade or pay for my services. Aside from the different praises they get from their clients, they are one of the approved hosting company support Drupal CMS. 
Why You Should Consider A2 Hosting
Professional/Friendly Customer Service: One of the perks of using A2 hosting is the professional service their customer services offer. The customer service of A2 hosting are always on deck to listen to whatever you need help doing. They will help you with setting up your account, advising you on the best package to purchase and other questions you might have. 
All you need to do is click on the live chat to chat with an agent who will assist you. If you have an emergency issue and you prefer calling, you can also use the number at the upper left to call them, it is also a 24/7 services, which means you can call at anytime.
If you are outside USA and scared of your phone charges, use Skype to ring that same number and you will be fine. 
It takes me to google search to find where to chat with support on Godaddy, and it is a pain on its own calling Godaddy. But A2 hosting, it is always there for you to use their call them for help.
Cheap Domain/Web Hosting: A2 hosting offers one of the best cheapest domains and Web hosting i ever came across. Which means that for $3.92/month you can run your website with great uptime. And this is the fun part, unlike most web-hosting out there, you can get even cheaper web hosting if you busying 6-12 months of hosting if you can search for discount coupons.
All you have to do is get on Google to search for "A2 coupon codes" and you can slash off 50% off the money you were supposed to pay. If you are doing web hosting on A2 hosting, you can get to host your domain for free and you get to enjoy all the perks that come with that package.
Recommended For CMSes: Not all web hosting companies have the capability of running a CMS website. If your hosting company can't run your particular CMS website, it will cost you downtime, and downtime will cause you grumpy customers. So if you are using Wordpress, Drupal, Magento, Presta shop, B2evolution, Joomla and other CMSes, then A2 Hosting is what you want to use to host. 
They offer support sometimes for your CMSes if it is within their reach, or will advise if you need to contact your developers. The servers are modern and can handle most small, personal and corporate business. They will host from low traffic to high traffic websites.
                                       A2 hosting testimonial
If your issue is downtime for your website, then i will recommend you use A2 hosting. You can chat with them and talk about what you intend to host on their platform, and they will let you know if you will be fine on shared hosting, VPS hosting, cloud or dedicated hosting services.
Cpanel Aministration: There are lot of admin panels to monitor your website on different web hosting company platform, but believe me when I tell you that the best is Cpanel. Cpanel offers you better administration for your web hosting. The icons are simple to use and navigate and won't waste either your time or developer's time.
A lot of hosting companies out there offers you services that are not easily navigated, and are always throwing errors your way, but with the A2 hosting services, you can sure of a very simple to use administration panel to host your website project.
Speed: A2 hosting great speed unlike various traditional hosting. Their SSD packages offers more speed at 0.3 seconds compared to other web hosting company that is 1.1 or 1.2 seconds. Some offer lower speed which might let customers leave your site and affects your SEO too.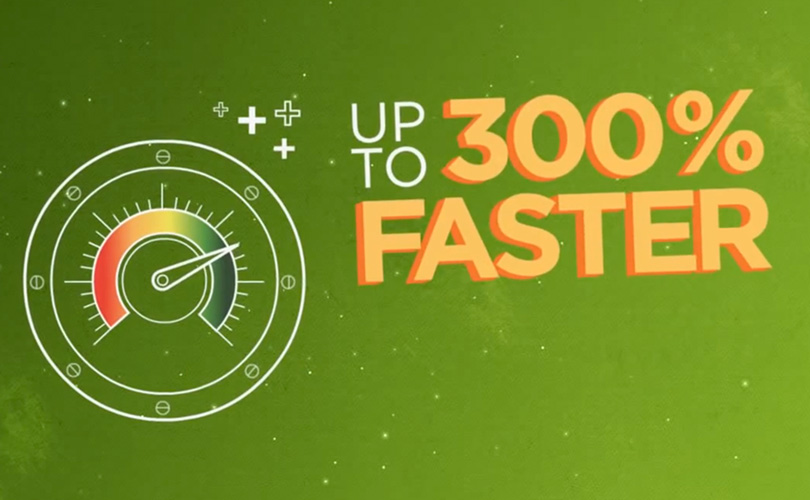 If you need help with A2 hosting or more reasons to use their services, please comment below. And if you are a customer of A2 hosting, write your testimonials below.