Tuesday, January 9, 2018 - 12:27
As Orrin Hatch looks to retire from the senate, Ed Royce of California is the latest Republican that just announced he will be leaving the House. 
Before his announcement, Ed was the Chairman of the House Foreign Affairs Committee, and his district was won by Hillary Clinton in the 2016 election with 9 points, which makes it vulnerable for the next election.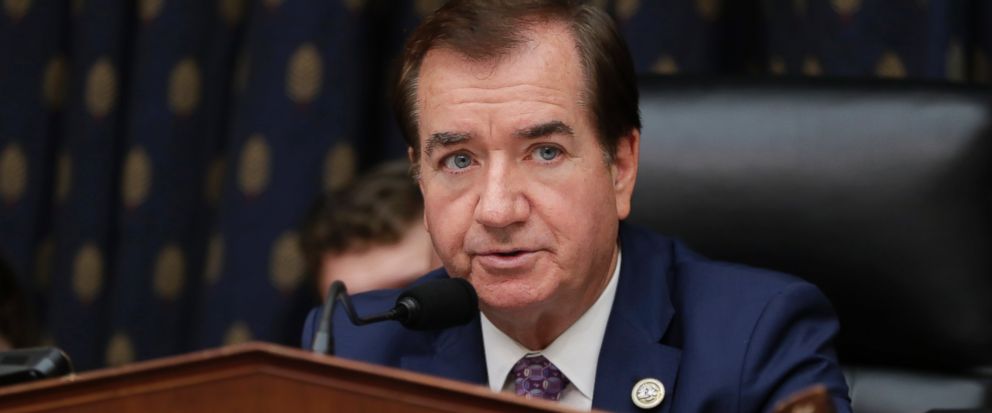 Ed was not the only one to announce retirement, according to Axios, here are some other Republicans that will be leaving the House.
Ed Royce of California:
Date announced: Jan. 8
Terms: 13 terms
2016 margin of victory: 14 points
2016 presidential: Clinton by 9 points
Bill Shuster of Pennsylvania:
Date announced: Jan. 2
Terms: 9 terms
2016 margin of victory: 27 points
2016 presidential: Trump by 43 points
Blake Farenthold of Texas:
Date announced: Dec. 14, 2017 (retiring in scandal)
Terms: 4 terms
2016 margin of victory: 23 points
2016 presidential: Trump by 24 points
Trent Franks of Arizona:
Date announced: Dec. 7, 2017 (resigned in scandal)
Terms: 7 full terms
2016 margin of victory: 37 points
2016 presidential: Trump by 21 points
Joe Barton of Texas:
Date announced: Nov. 30, 2017
Terms: 17
2016 margin of victory: 19 points
2016 presidential: Trump by 12 points
Bob Goodlatte of Virginia:
Date announced: Nov. 9, 2017
Terms: 13
2016 margin of victory: 34 points
2016 presidential: Trump by 25 points
Ted Poe of Texas:
Date announced: Nov. 7, 2017
Terms: 7
2016 margin of victory: 25 points
2016 presidential: Trump by 9 points
Frank LoBiondo of New Jersey:
Date announced: Nov. 7, 2017
Terms: 12
2016 margin of victory: 22 points
2016 presidential: Trump by 5 points
Lamar Smith of Texas:
Date announced: Nov. 2, 2017
Terms: 15
2016 margin of victory: 31 points
2016 presidential: Trump by 10 points
Jeb Hensarling of Texas:
Date announced: Oct. 31, 2017
Terms: 8
2016 margin of victory: 61 points
2016 presidential: Trump by 28 points
Pat Tiberi of Ohio:
Date announced: Oct. 19, 2017
Terms: 9
2016 margin of victory: 37 points
2016 presidential: Trump by 11 points
Tim Murphy of Pennsylvania (resigned in scandal):
Date announced: Oct. 5, 2017
Terms: 7 full terms
2016 margin of victory: uncontested
2016 presidential: Trump by 20 points
Dave Trott of Michigan:
Date announced: Sept. 11, 2017
Terms: 2
2016 margin of victory: 13 points
2016 presidential: Trump by 5 points
Charlie Dent of Pennsylvania:
Date announced: Sept. 7, 2017
Terms: 7
2016 margin of victory: 20 points
2016 presidential: Trump by 8 points
Dave Reichert of Washington:
Date announced: Sept. 6, 2017
Terms: 7
2016 margin of victory: 20 points
2016 presidential: Clinton by 3 points
John J. Duncan Jr. of Tennessee:
Date announced: July 31, 2017
Terms: 15
2016 margin of victory: 51 points
2016 presidential: Trump by 35 points
Ileana Ros-Lehtinen of Florida:
Date announced: April 30, 2017
Terms: 14
2016 margin of victory: 10 points
2016 presidential: Clinton by 20 points
Lynn Jenkins of Kansas:
Date announced: Jan. 25, 2017
Terms: 5
2016 margin of victory: 28 points
2016 presidential: Trump by 19 points
Sam Johnson of Texas:
Date announced: Jan. 6, 2017
Terms: 13
2016 margin of victory: 27 points
2016 presidential: Trump by 14 points