Tuesday, May 26, 2015 - 15:25
Bayelsa, Nigeria: The police attached to an undisclosed senior official had shot a man in the thigh over a 2000 Naira argument. Adamu Mohammed, 34 year old labourer had helped a lady cleared a piece of land and had billed her 3000 Naira after the job is completed.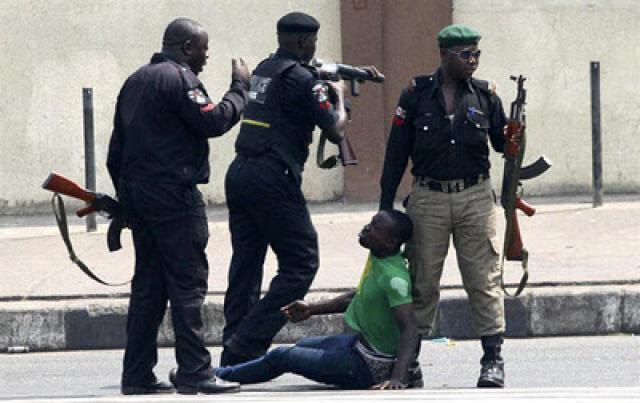 The Nigeria policeman drags a protester during Fuel subsidy, one of the biggest protest in Nigeria
The woman agreed to the terms and Mohammed started the job. When the job was finished, the woman said she will pay a thousand Naira, which he rejected and reminded her of their agreement before the job started.
The woman then agreed on a fee of 2000 Naira, which the young man also rejected. This makes the woman furious and called on the police-attachee to  help defend her case. The police officer supported the lady and while the argument continues, Adamu Mohammed was shot in the thigh, this according to the police was done to immobilise him.
Mohammed said the woman had first called a civil defence officer, who later lied against him that he stabbed him, and that is why the police had shot him in the thigh without asking any questions.
Mohammed family said that he had been taken to the traditional hospital where he is currently receiving treatment. The police officers had visited the victim's family and ask them not to lodge a a formal complaint, instead should allow them to get money and help with his hospital bills.