Sunday, December 21, 2014 - 17:47
Abuja, Nigeria :An Online fraudster popularly call "Yahoo yahoo" boy has been arrested. The fraudster Promise Ntuen Ekemini was arrested by the Economic and financial crimes commission (EFFC). Promise had hacked into an email of an Australian citizen, Brian Roderick Daniel to use it in defrauding people of a property in 143,  Sprinaway Parade, Falcon, Western Australia.  Promise got the information needed via his mail and offered the property of Brian online without his consent.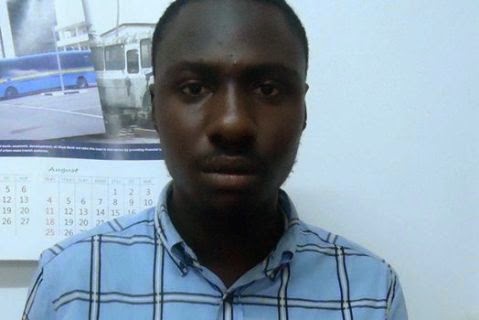 Brian was fortunate to know about this and reported the fraudster to the Australian who then alerted the EFCC in Nigeria. The EFCC keeps watching Promise movement and waiting for the right time he will pick up the property document. He was later picked up after so much investigation and keeping tabs on his movement.
Promise had decided to sell the property online for $800,000. He was later sentenced and convicted for a year in prison by Justice Kudirat Jose for unlawful hijacking of email . Other charges include :
Conspiracy to defraud
Attempt to obtain money by false pretences and forgery