Friday, May 25, 2018 - 22:22
The Shoremi family of Ogun state, Nigeria has publicly disowned their daughter, Shalom T. Shoremi after the daughter decided to pick lesbianism and requested for a special marriage license at the Federal Marriage Registry to marry another woman.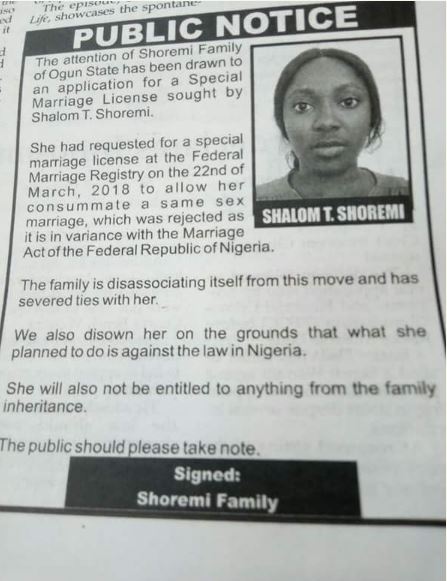 The family of Ms Shoremi took an ad space on a National Newspaper dissociating tie from the young woman, and severe all family ties with her.
Homosexuality is an issue with Nigeria, and offenders can go to jail up to 14 years. Caitlyn Jenner show was cancelled years ago on Nigerian cable after viewers reported it lacks moral values, and could create negative impacts on their kids.