Monday, November 9, 2015 - 07:11
Nigeria's U-17 Golden Eaglets won the cup title, after beating their African opponent, Mali in the world cup final. The game took place at the Estadio Sausalito Vina del Mar, Chile. The Malian goalkeeper, Diarra Samuel was in his best form, and stopped different attempts of Nigeria players from netting the goal, making him the best goalkeeper of the tournament.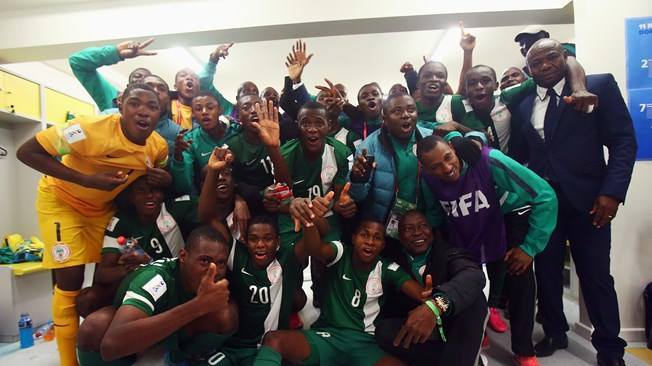 Osinachi Ebere, a Nigerian striker missed a penalty in the first half of the game, as Samuel Diarra not only stopped the penalty kick, but also stopped all rebounds from the Nigerian team, making the first half goalless.
 In the second half of the tournament,  Victor Osinhen scored the first goal, and the tenth goal of the tournament, also breaking records of the Florent Sinama Pongolle who scored nine goals in 2011, and also Souleymane Coulibaly ten years later.
See game highlights here
In the 59th minute, Funsho Bamgboye scored the goal that sealed the victory for the Nigeria team, and also defended their goals as Malian players tried getting back in the game before the final whistle.
Nigerian U-17 have not only won the world cup title back to back, but also the fifth time. They won the title in  (1985, 1993, 2007, 2013 and 2015 respectively).
FIFA U-17 World Cup (Awards)
ADIDAS GOLDEN BALL
1 Kelechi Nwakali  (Nigeria)
2 Victor Osimhen  (Nigeria)
3 Aly Malle           (Mali)
ADIDAS GOLDEN BOOT
1 Victor Osimhen  (Nigeria)
2 Johannes Eggestein (Germany)
3 Kelechi Nwakali   (Nigeria)
ADIDAS GOLDEN GLOVE
1 Samuel Diarra (Mali)