Tuesday, August 9, 2016 - 13:03
One of the reasons for the Olympics is to bring countries together under one roof in the name of sports, and seems Rio Olympics might have produced one of the most powerful picture that could unite the North and South together.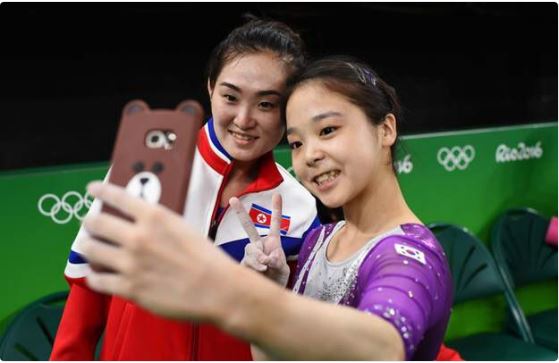 It all happened when Gymnasts Lee Eun-ju of South Korea and Hong Un-Jong of North Korea posed for a quick selfie, an occurrence that many won't have thought could happen, as the relationship between both countries after world war II has been frosty.
The whole enmity was put aside when the two young beautiful soul decided to take a selfie.
Hong is a veteran gymnast and the first gymnast from North Korea to win a medal when she took home gold in vault at the 2008 games in Beijing