Friday, April 27, 2018 - 21:32
In a  historic move today, the leader of North and South Korea have declared the end to the Korean war, and also a "complete denuclearization" of the Korean peninsula. 
Kim Jong Un of North Korea, and Moon Jae-In of South Korea have said that the two countries will now cease all hostile acts, and will work towards transforming the "Demilitarized Zone into a peace zone."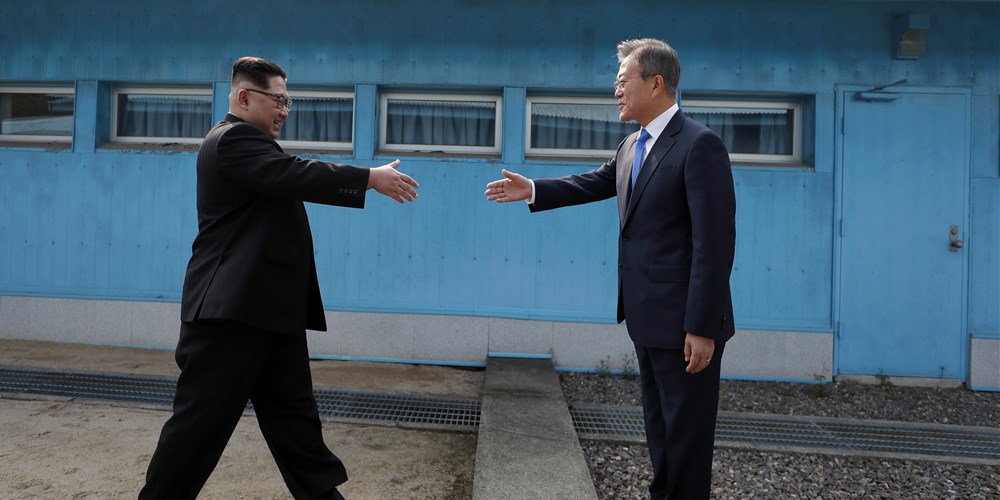 Moon Jae-In had campaigned on talking with the North Korean leaders to stop the nuclear test when elected, and he had told the North Korea leader he will be visiting the country this fall. The two leaders briefly crossed into each other country. Kim took Moon by hands, and invited him briefly into North Korea.
Kim Jong Un then told Moon when both men sat down at the South Korea area border truce village of Panmunjom. He said; "We have a chance to heal the wounds." He then went on to sign a ceremonial book that said, "A new history begins now."
In a funny attempt to break the ice, Kim told Moon  "I was told that you used to be unable to get a good night's sleep, being awakened … to attend the National Security Council meetings because of us.I'll make sure that you can sleep soundly."
Kim and the US President have a meeting slated for next month to further the peace talk, and complete denuclearization of North Korea.